Finding a silver lining: 10 positives in 2020
Whether it's losing the life of a celebrity you look up to or a global pandemic affecting everyone around the world, 2020 was a bad year for pretty much everyone. The year was so bad that the most anticipated thing throughout the entire year was probably 2021. The negatives of last year tend to overshadow the positives, so I have decided to highlight 10 good things that happened last year. 
1. COVID-19 vaccine 
A lot of our problems and conflicts this year can be traced back to the COVID-19 virus, but with the many vaccines being approved and released around the world in December, it gave everyone hope that we will return to normalcy in 2021.
2. Black Lives Matter movement
Following a series of unfortunate events in June, African American citizens made their voices heard in the form of protests and rallies to end police brutality and racism in America. The movement was so powerful that people, companies and sports around the world joined the BLM movement and the fight towards equality.
3. A lot of extra free time 
During peak lockdown in March and April, we all had a lot of free time and whether you spent it bonding with your family, cleaning around the house or reading a book, everyone can agree that the extra time was beneficial.
4. The return of professional sports
During COVID-19's rise almost every professional sport was cancelled or postponed. As the year went on and COVID-19 cases started to decrease, professional sports like football, basketball and soccer came back. Now, fans in some places can even watch some sports in person while being socially distant in the stands.
5. Entertainment
With apps like TikTok, YouTube and Netflix refreshing content frequently, and new movies like Tenant, Mulan and Soul, it was easy to entertain yourself while quarantined in 2020.
6.E-learning was better than we thought
Although it may not be as fun or affective, e-learning definitely exceeded my expectations, and there is no better feeling than rolling out of bed five minutes before school starts with no consequences.
7. Stimulus checks
A little bit of extra money in your pocket didn't hurt anybody.
8. The first female Vice President
Following a record breaking election turnout, Kamala Harris became the first female Vice President.
9. Award shows
The movie Parasite won 4 Oscars and Billie Eilish won 3 Grammys.  Many of last year's award shows had memorable results like these.
10. Video games
A lot of highly anticipated games like Cyberpunk 2077, Animal Crossing: new horizons, and Fifa 21 came out in 2020. Next generation gaming consoles like the PlayStation 5 and the Xbox series X also were released in 2020.
About the Contributor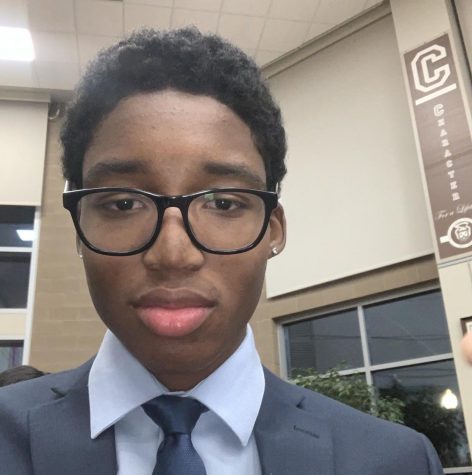 Blayr Young, Staff writer
As a student determined to succeed, Mount Carmel senior Blayr Young has many goals he aspires to reach in the future. Young is a four-year AP student at...