Bitcoin becoming more popular

Bitcoin is a cryptocurrency that was founded back in 2009. It has made many people rich over the years and it continues in doing so. Bitcoin jumped in value in 2017 before crashing in 2018 and again slightly in 2019. However in early 2021 the value of Bitcoin hit $40,000 for the first time ever. It was only a month after it hit $20,000 in December of 2020.
When bitcoin first came around in 2009 it was worth very little, sometimes it would be as little as $0. Therefore a lot of people thought it was a scam and not worth investing in. However, some did research and hopped on the bandwagon. They determined that Bitcoin was expected to gain value and they decided to buy it. Over the course of a few years, Bitcoin slowly and slowly increased in value.
One interesting trend with Bitcoin is it's relationship to the U.S Economy. Every time the U.S Dollar goes down in value, the value of Bitcoin goes up. When the U.S Dollar went down in value in late December of 2020, I personally put $553 of my own money to put in Bitcoin. I thought it was a big mistake because Monday it collapsed from $41,000 to $31,000. I wasn't happy about it, but after a while it went back up. You have to buy low and sell high on Bitcoin. However it's hard to tell when is the best time to buy or sell unless you are an investment expert or a time traveler.
About the Contributor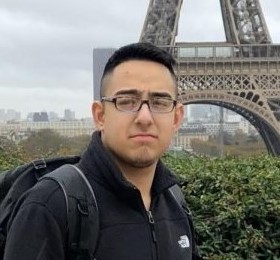 Angel Samperio, Staff writer
Angel Samperio, a 17-year old senior at Mount Carmel High School,  grew up in Lansing, Illinois, after coming to the US from Mexico in 2005. In 2006 he...