Three must watch shows for the weekend
During this pandemic, many have turned towards Netflix and Disney-plus for an escape from reality. Shows like The Mandalorian and The Queen's Gambit  have become must-watch TV,  and it seems like our nationwide binge marathon will continue.
With everyone inside, streaming services have been working double time to produce new content in order to keep everyone on their sites and paying for their services. Based on my own recent binge-ing history, I can recommend three must watch shows for this weekend.
First up is The History of Swear Words with Nicholas Cage. This show was released last week on Netflix and discusses the stigma/taboo around swear words, and how  specific words developed to the state of being seen as vulgar.
Each episode presents celebrities, specifically comedians and English professors, who offer insight into both the past meanings and modern usages of specific words. Certain episodes also feature an experiment that goes into the psychology of swearing, and how it both positively and negatively affects us. The series also highlights  swearing's effects on popular culture, such the creation of the parental advisory stickers.
Next up is Wanda Vision, Marvel's debut television show. The story takes place after the events of Avengers Endgame and ends the Marvel content drought. The first three episodes currently on Disney-plus offer a look into what the future of the MCU. With shows like Loki and the Falcon and Winter Soldier also scheduled to come out this year, Wanda Vision could represent the start of a connected MCU television storyline that could carry over into the movies.
Finally, I recommend Netflix's Lupin, a French crime thriller. The show follows Assane Diop who is inspired by gentleman thief Arsène Lupin as he sets out to revenge his father.  His father had been framed by an wealthy family and the show follows Lupin's efforts to prove his father's innocence and enact his revenge.
All of these shows offer entertaining stories that will definitely help you through the weekend.  From Nick Cage swearing, to the return of Paul Bettany as Vision,  all three shows offer something unique to the viewer.
These shows, however, represent just the tip of the iceberg when it comes to content being released this year. 2021 will offer plenty of new shows and interconnected stories on streaming platforms, and I personally can't wait to sit on my couch and watch them.
About the Writer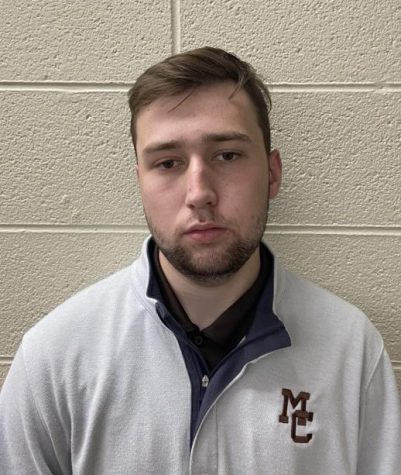 Benjamin Fields, Staff writer
Benjamin Fields is a senior at Mount Carmel High School. Fields grew up in Brookfield, Illinois, a suburb of Chicago and attended S.E Gross Middle School....