Best learning environment depends on the student
Mount Carmel is one of the few schools in the Chicago area that has had in-person learning all year, and students have had the choice between attending school or doing e-learning at home. Although most students have chosen  to be in school, both settings have their benefits.
Due to COVID-19, senior Odera Edeh was forced to spend a few weeks on e-learning during the first trimester, while senior Matthew Hawkins just recently transitioned from e-learning to physical school in early February. 
Both students agree that a hands-on learning experience and interacting with peers are important reasons for choosing physical school over e-learning. However, the two students disagree on the amount of work they get done in a school setting. Edeh says he gets more work done at school while Hawkins says the opposite.
"I don't know if it's just me, but I think I get more work done at home," says Hawkins. 
While some might believe that working at school would be easier, Hawkins says his transition from e-learning into the classroom hurt his grades. Edeh, on the other hand, says that his grades stay consistent during both settings.
E-learning allows students to be in a more relaxed environment, and protected from COVID. Although schools provide a setting designed for education, both students prefer learning from home rather than being at school. Working from home offers more freedom, which appeals to most students, and, most importantly allows students to get more sleep.
Edeh plans to stay in school for the remainder of the year, and Hawkins plans on returning to e-learning once the basketball season ends.
About the Contributor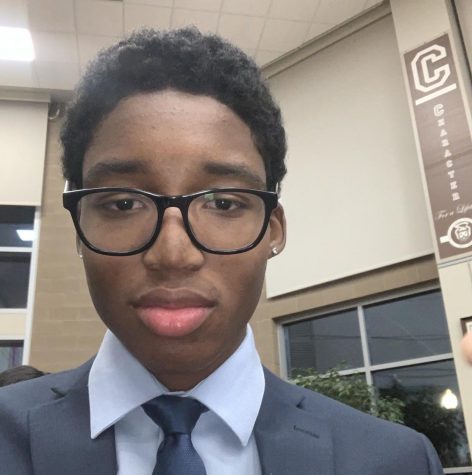 Blayr Young, Staff writer
As a student determined to succeed, Mount Carmel senior Blayr Young has many goals he aspires to reach in the future. Young is a four-year AP student at...