"Unsung heroes" of COVID-19

In the midst of the COVID-19 pandemic, people have had to step in to new roles, work extra hours, and even endanger themselves just to help fight this virus.
Nurses, doctors and all types of health care workers have had to work tirelessly to weather the storm of COVID-19, and deserve the recognition they have received.  But other workers have gone unrecognized despite the impact that they have had.
For example, medical providers have played a big role in helping fight COVID-19 by providing the proper equipment those nurses and doctors need to safely yet effectively combat COVID-19.
Mental health workers, such as psychiatrists and social workers, have been called on to support the doctors and nurses with their stress, anxiety, and even depression issues due to the overload in patients caused by COVID-19.
Farmers, meat packers and grocery workers have continued working throughout the pandemic to guarantee that there is an adequate supply of food and making sure that no one goes hungry.
Long-haul truckers move that food and other basic necessities across the country, and local delivery drivers have been working long hours in the face of the dramatic rise in at-home delivery orders.  Inside grocery stores, stockers, checkout clerks and managers face the public every day despite the risk of exposure to the virus.
Other types of delivery jobs such as mail carriers and delivery drivers for  online shopping websites or stores have been "unsung heroes" during the pandemic.
Essential services such as healthcare providers like pharmacies have been a vital part of the struggle against COVID-19. They have helped through their work to provide people with the right medicines, vaccinations and other critical health services to the public.
Even in a world free of COVID-19, these people go under appreciated, but sanitation workers such as janitors and cleaners are working more and are playing a bigger role than ever to keep our schools, buildings and public transportation clean and as safe as possible.
During these rough times, the amount of work done by volunteers to help deal with the pandemic shows how important and impactful a group of people with one goal in mind can be. National Guard troops have stepped up to help organize vaccine distribution sites, while volunteers in food banks, food pantries, and homeless shelters have made big contributions.
The ongoing battle against COVID-19 has showed that our society should be a little more appreciative of some these workers, because they might be making a bigger impact on the world than you think.
About the Writer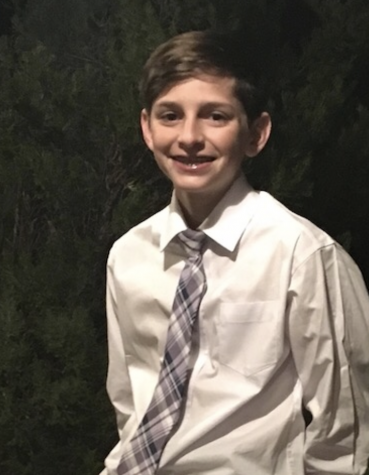 Patrick Hatzis, Staff writer
Patrick Hatzis is a senior at Mount Carmel High School. He was born in the West Loop, but now lives in the South Loop of Chicago. Hatzis attended private...