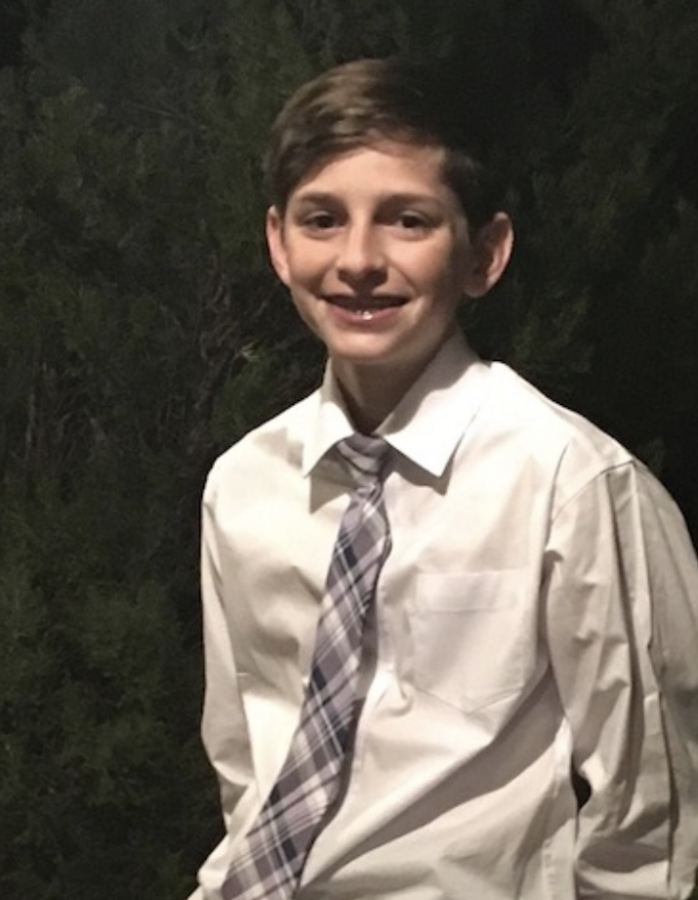 Patrick Hatzis is a 16-year-old junior at Mount Carmel High School. Hatzis was born in the West Loop, but now lives in the South Loop of Chicago. Hatzis attended private school through all of his years in grammar school, including the Ancona School in Hyde Park.
He currently plays soccer, but has played sports like basketball and track in the past. In his free time, Patrick enjoys hanging out with friends, playing video games with friends and watching sports with family.
Hatzis' biggest inspiration is his parents. His dad, Nick and his mom, Colleen inspire him to work hard at everything he does no matter the circumstances. When in school, Hatzis' favorite subjects are English and history as opposed to math and science.
Hatzis in the future aspires to be a journalist or be involved with media in some way. Hatzis' love of journalism comes from the creativity and freedom of writing. Hatzis' love of media, and specifically sports media, was inspired by people like Stephen A. Smith because of his ability to confidently state his opinion no matter what anyone thinks.
Patrick Hatzis, Staff writer
Jan 13, 2021

Keeping students safe: a costly commitment

(Story)

Jan 10, 2021

Grunauer happy to be home

(Story)

Dec 17, 2020

Advent Action helps struggling communities

(Story)

Dec 11, 2020

Robotics adjusts to unusual season

(Story/Media)

Dec 06, 2020

Caravan mourns Frank O'Connor '51

(Story)

Nov 19, 2020

College benefits students in multiple ways

(Story)

Nov 17, 2020

Social media has benefits, risks

(Story)

Nov 05, 2020

Cross country enjoys successful season

(Story)

Oct 26, 2020

Assessing the value of class rings

(Story)

Oct 20, 2020

Teachers give positive feedback about virtual parent conferences

(Story/Media)

Oct 05, 2020

Br. Ryan brings experience; appreciates brotherhood at MC

(Story)

Sep 30, 2020

Golf enjoys increased popularity

(Story)

Sep 21, 2020

New program connects junior leaders with freshmen

(Story)