Gatorade squeeze: best water bottle ever
The Gatorade squeeze bottle is by far the best water bottle I have ever used. This is a water bottle intended for use in sports or in every day activities.
Compared to other water bottles on the market, this one is unique. With other water bottles you have to twist the cap to open the bottle, and it gets annoying when the cap gets stuck or the cap breaks off.  Then you have to buy a whole new water bottle. Other water bottle are also made of cheap, poor quality plastic and break if you drop them, even from from a minimal height. They also tend to get moldy faster.
In contrast, the Gatorade squeeze bottle is crafted with flexible, soft  plastic.  You could drop one from the Willis Tower and it wouldn't break. The bottles are actually made from good quality material, including the lids, so you can squeeze it and cap it hard to prevent it from breaking. The best part is that there is no cap to it! All you have to do is squeeze and the water comes out.  But you can just hold it face down and the water won't come out unless you squeeze.  Also it doesn't gather mold up as quickly as other bottles out there.
This water bottle is perfect for MC students who play sports because on a hot day, they can squeeze the bottle and pour water over their faces to cool off. I have seen many Mount Carmel students use these water bottles and you will often see them left in classrooms or rolling around in the hallway.
I personally own three of these water bottles, and since I am a remote student, they are very convenient to me. I just refill them when they are empty and put them in the refrigerator. I don't like using plastic bottles because I believe in helping the environment. Gatorade squeeze bottles are by far the best of the best in the water bottle market.
About the Writer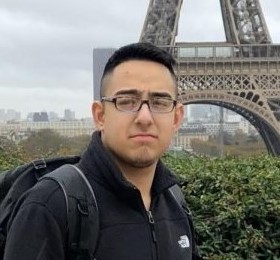 Angel Samperio, Staff writer
Angel Samperio, a 17-year old senior at Mount Carmel High School,  grew up in Lansing, Illinois, after coming to the US from Mexico in 2005. In 2006 he...