Dogecoin to the moon
For most unfamiliar with Dogecoin, let me tell you about it. Dogecoin is a crypto currency currently in circulation across the stock market. It started off as a meme in 2016 and now it has skyrocketed.
Dogecoins' price started off at $0.00 and slowly made it's way up to $0.03 and then in early 2021 it hit $0.05. It was stable at 5 cents and many people invested in it. It was all or nothing.
It wasn't until Elon Musk tweeted about it that the price of Dogecoin began to skyrocket. In April of 2021, Dogecoin skyrocketed from $0.05 all the way to a high of $0.42. The next two weeks, the price of Dogecoin fell back down to $0.20.
On May 3, 2021, when the price of Dogecoin skyrocketed again after Elon Musk announced that he will be on Saturday Night Live on May 8. This caused the price to surge. The price of Dogecoin is expected to continue climbing over time.
I invested $300 in Dogecoin in February 2021 when it was just $0.06. Once Dogecoin hits $400, I will be a millionaire. A lot of students at Mount Carmel have invested a small amount of money in Dogecoin. I have heard from all of them that they believe it has a huge potential.
Dogecoin to the Moon!
About the Contributor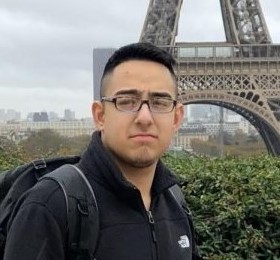 Angel Samperio, Staff writer
Angel Samperio, a 17-year old senior at Mount Carmel High School,  grew up in Lansing, Illinois, after coming to the US from Mexico in 2005. In 2006 he...