Four years well spent
As a young eighth grader, I was nervous about going to Mount Carmel. I knew just as many people at Mount Carmel as the fingers on my hands. Contributing to my nervousness was the fact that I would be going across state lines. I had many doubts, but in the first few week, I realized going to this school would turn out to be the best decision I made.
The first year of my high school, I could already tell that Mount Carmel was nothing like I imagined. I pictured a very strict school where the teachers are like "it's my way or the highway." However, it turned out that Mount Carmel has a very relaxed atmosphere.
Because of that, it was easy to be myself, as I didn't have to worry about making people upset. This school is one of the most accepting schools. They don't care who you are, where you came from or anything.
I was most looking forward to wrestling for Mount Carmel the next four years. I knew coming here would help me improve my wrestling tremendously. I was able to do just that, including becoming a state champion for Mount Carmel my junior year. I also had over 100 wins throughout my four years.
I wouldn't want to have spent my last four years anywhere else. I'm grateful for everything that happened during my time in high school. To be able to say that I graduated from Mount Carmel makes me extremely proud of myself.
About the Contributor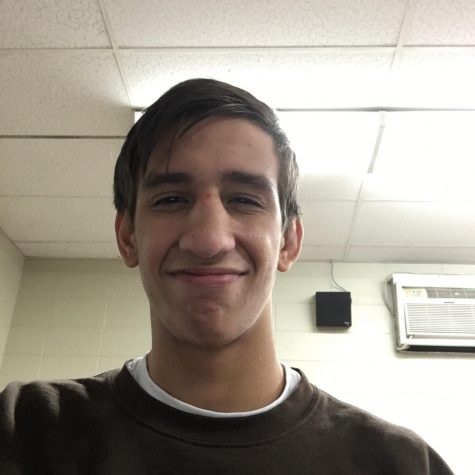 Noah Mis, Staff writer
Noah Mis, an 18-year-old senior, has been on Mount Carmel's varsity roster for wrestling all four years, and won a state title as a junior at 132 lbs....