Noah Sanchez '22, budding filmmaker
Most Mt. Carmel students know the name, Noah Sanchez. Maybe it's from his monthly interviews with teachers on social media, such as English teacher Mr. Tim Baffoe, Spanish teacher Mrs. Valerie Beavers, and Theology teacher Mr. Dominic Scheuring to "get to know them more." Maybe it's from seeing his film at the football games. Or maybe it's from just seeing him around the halls. 
Sanchez, a Mt. Carmel senior, also has his own hobbies outside of school that are extremely interesting. Wherever you see him, it is most likely he is either holding a camera or is being filmed by one. 
Sanchez has been a lover of movies since a very young age. He says that he fell in love with the way that movies were made, everything from the filming to the directing to the acting. A list of the movies that have "inspired" him to start making films includes Jurassic Park, Star Wars: The Force Awakens, Knives Out, Baby Driver, The Departed, 1917, and The Haunting of Hill House. As he invested more time into films, he started making his own videos, and eventually, his friends saw how passionate he was about movies and filmmaking, so they started to help him with it.  
Sanchez has been acting in and making his own short films since he was in his early teens. His films have slowly progressed from being very short skits and scenes to almost long plays and short films. He recalls his latest script being more than nine pages long. Sanchez feels that his films have "steadily progressed from the day he started doing them."
He has always loved movies and filmmaking but initially did not show or tell anyone about what he was doing. But as he has gotten older, more and more people started to see his films and eventually have started to watch them and compliment him about them. Even this year in Mrs. Beavers' Spanish 4 class they have started doing a project on remaking a Spanish short story, and it is directed by Sanchez. "I love that I am able to make videos that kids are excited about," Sanchez says. Also, he says that he's "happy that teachers are showing my videos to the class."
Sanchez does not plan to do this as just a hobby but plans to go to college and pursue a career in the filmmaking industry. In fact, one of his dreams is to be a director and an actor in one of his films, similar to Jon Favreau. 
Noah Sanchez is a student who is so active inside and outside of the doors of 6410. He is a model for not only being a great student but of someone who is not afraid to do what they love but also not afraid to show it.
About the Contributor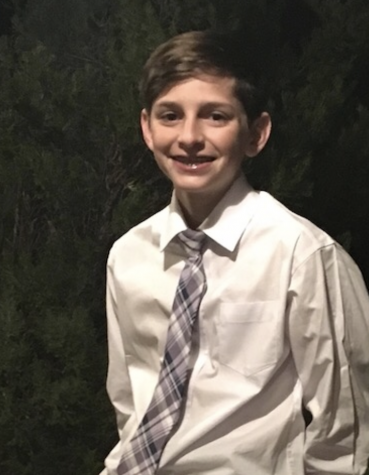 Patrick Hatzis, Staff writer
Patrick Hatzis is a senior at Mount Carmel High School. He was born in the West Loop, but now lives in the South Loop of Chicago. Hatzis attended private...