Mr. Ross returns to MC as teacher
From coach to teacher–that's the path of Mr. Trey Ross. Known to some students as "Coach Trey," he is the newest teacher at MC. Mr. Ross is known by many students and staff members who have been involved with him on the football team as a coach, but he is way more than just a coach. 
Mr. Ross is 25 and from Grayslake, a northern suburb. He attended Carmel Catholic High School and then DePaul University. After college, Mr. Ross went straight into the military, where he served for one year due to being discharged because of injury. 
Ross had no prior experience with teaching, but he was a former Mount Carmel varsity football coach, which is why people at MC were familiar with him. When talking about coming back to Mount Carmel and what he expected it to be like Ross said,"I knew it was a great place," Ross says. "I knew I'd be happy."
Transitioning from being a coach to a teacher can be nerve-racking, but Mr. Ross, already knowing a lot of faculty, staff, and even some students who have played football, was able to make the adjustment more comfortably than someone who had no prior connection to MC. He was optimistic yet nervous about teaching for the first time, but about a month into the experience, it seems to have been positive. "It's gone well," says Mr. Ross. "I missed it here."
Although he has only coached football, he is interested in a lot of sports, which is very fitting for the class he is teaching, Sports History, an elective where students take a deep dive into the history of sports as a whole. In fact, outside of work, he loves watching and playing sports, spending time with his dog, going to trivia, and spending time with his friends and family. 
When you come to Mount Carmel, you start to form a connection with not only the people but the environment as a whole. And that is why Mr. Ross came back. MC has an atmosphere and community like nowhere else. And just as Mr. Ross missed Carmel, Carmel missed him. 
About the Contributor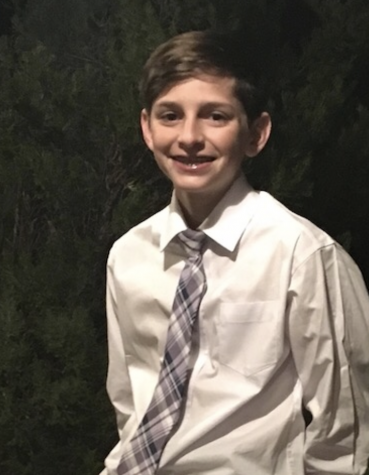 Patrick Hatzis, Staff writer
Patrick Hatzis is a senior at Mount Carmel High School. He was born in the West Loop, but now lives in the South Loop of Chicago. Hatzis attended private...