COVID-19 generating many emotions
During the coronavirus outbreak, there are a lot of emotions going around.
After it was mandated that all schools shut down until at least May 1, MC students have been finding various ways to cope with the disruption in their lives and to pass the time.
"I feel as though this coronavirus is bigger than I thought it would be. I'm doing homework, playing video games, and helping out around the house," said Marty Doyle, a junior.
Junior Winston Lamb is also trying to keep his mind busy. "I'm feeling good. There's a lot going on, but other than that I'm fine. During this outbreak, I'm keeping my mind busy and doing homework."
It is the uncertainty about the future that has sparked many emotions.
Junior Dylan Guijosa, COVID-19 is worried about what's going to happen this month, and what actions will be taken to combat the virus.
As a result, "I'm not doing much during this time, I'm just doing homework and helping around the house."
But while students are doing as much as possible to keep their minds busy, they cannot deny the struggles of being inside all day and isolated from their friends.
Even though he feels that "we are taking the right precautions to stop the virus," junior Tahjay Washington just wants "to get out of the house."
It is that feeling of isolation that points to the true impact that school has on a daily basis.
As Junior Marty Walsh put it best: "I miss the stuff at Carmel and at school; I took school for granted."
About the Writer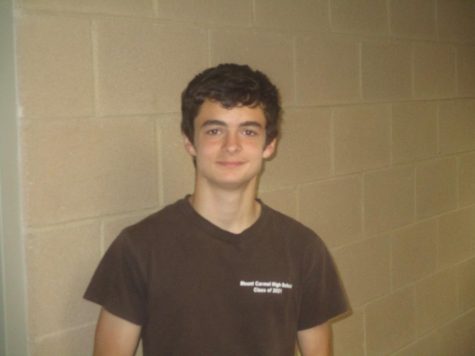 Joseph Williams-Tubay, Staff writer
Joseph Williams-Tubay was born in Chicago, Illinois, and attended Saint Benedict Preparatory School. He now attends Mount Carmel High School as a junior....