World surpasses one million COVID-19 deaths
It hasn't even been a year since the first documented case of COVID-19 came to light, and now over 1,000,000 people have died worldwide.
According to the South China Morning Post, the first detected cases of COVID-19 appeared New Year's Eve of 2019, when over 40 people were hospitalized in China with an unknown pneumonia disease. Doctors were confused and unsure as to how this happened and had no idea what to do next. All 40 of these people worked at a seafood market in Wuhan, China, where chicken, rabbits, birds, bats and cats were sold. People who visited that market also reported getting sick with the unknown virus.
Very soon, this virus began to spread like a wildfire. More and more cases were reported and it got to the point where people were coming to the US with the virus, but without any visible symptoms.
When President Trump closed the borders it was already too late. 300,000 people already had entered the country from China between January 1, 2020 and March 10, 2020 according to U.S Customs and Border Protection. By May of 2020, the United States had more cases and deaths than China, Italy, Spain and Iran.
As of October 1, 2020, the United States has a reported 7,433,814 confirmed cases and 209,125 deaths. Globally there have been 35,745,933 cases and over one million deaths.
Experts believe that there could be another wave of cases this fall, and schools and other facilities may need to be shut down again.
Wash your hands, wear a mask and stay home if you're sick.
About the Writer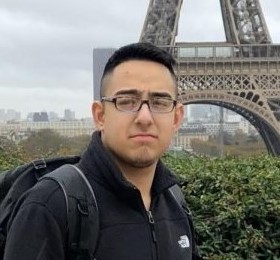 Angel Samperio, Staff writer
Angel Samperio, a 17-year old senior at Mount Carmel High School,  grew up in Lansing, Illinois, after coming to the US from Mexico in 2005. In 2006 he...