Tabernacki's plan for COVID-19
COVID-19 has impacted Mount Carmel in many ways. Safety is Mount Carmel's #1 priority. Therefore Principal Scott Tabernacki has a plan in place in the event Mount Carmel would have to close again due to COVID-19.
As he looks ahead to Trimester 2, Tabernacki stated that the administration and Board of Directors continues to monitor developments with the COVID-19, and regularly review the school's current plan to ensure that it is efficient and is compliant with city and state requirements.
Tabernacki acknowledged that if the school had a surge in COVID-19 cases, he would close school for two weeks and transition to a remote learning platform.
After two weeks, if the occurrence of cases dropped, school would return to regular in-school activities. However, if the cases were still the same, then school would remain closed until there was an indication that the situation had improved.
However, Tabernacki acknowledged that Mount Carmel also could close under a state or city order to close schools due to a larger wave of COVID-19 cases. Either way, Tabernacki is prepared in the event we need to close for the safety of our students and faculty.
About the Writer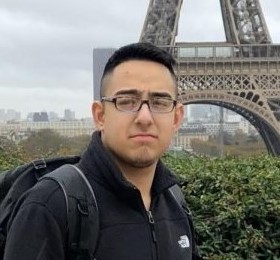 Angel Samperio, Staff writer
Angel Samperio, a 17-year old senior at Mount Carmel High School,  grew up in Lansing, Illinois, after coming to the US from Mexico in 2005. In 2006 he...