Race, equity, inclusion discussion group hopes to leave mark on community
The race, equity and inclusion group was started several months ago by Mr. Dan LaCount and Mrs. Shanta Wheeler. According to senior Kennena Odeluga, the group participates in discussions pertaining to leadership, racial bias, politics in social media, and stereotypes.
Alumnus Tracey Abrams moderates the discussions relating to these real world issues that also affect Mount Carmel. The members of the group include a variety of seniors who have been nominated by faculty for being a leader. 
Odeluga sees the group as offering "a good opportunity for us to become socially aware and discuss the reality of our  society and include the Mount Carmel community."
The end goal for the race equity and inclusion group is to expand the discussion to nclude the entire school to create a more socially aware environment at Mount Carmel.
However, many students throughout the school, including seniors Liam Fadden and Artem Massey, are completely oblivious to the group's work. After hearing about the discussions, Fadden feels that the group is very important and it is necessary to educate students on racial injustices throughout the world.
"It is important for students to become aware about problems outside the school. It opens the eyes for the students at a young age." 
Since other students want to know more about the group and the topics discussed, senior Odera Edeh suggests that the group host a diversity dinner or bake sale to start spreading awareness.
The race equity and inclusion group is eager to share what they have learned with the rest of the student body, but the group is still in development. When the group is ready to spread awareness it will surely leave a mark on the school.
About the Contributor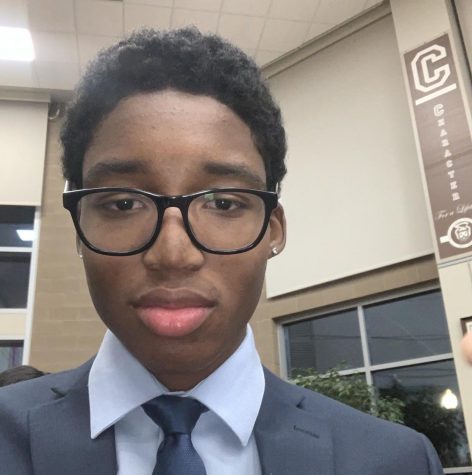 Blayr Young, Staff writer
As a student determined to succeed, Mount Carmel senior Blayr Young has many goals he aspires to reach in the future. Young is a four-year AP student at...