Chicago prepares for possible post-election violence
In the wake of the 2020 election, there have been rumors about riots unfolding across the city of Chicago. In light of those runors, Mayor Lori Lightfoot is not taking any chances with the safety of the city.
Back in May during the George Floyd riots, many people went out to riot on the streets of Chicago and many business were looted. Clearly, the city was not as prepared for these acts of violence as it needed to be.
Therefore many businesses in downtown Chicago are taking extra measures to ensure the safety of their business. They are primarily boarding up the windows and doors to avoid the possibility of a smash and grab. This will ensure that business will be safe from looting and robbery.
Aside from the boarding up, Lori Lightfoot has asked Chicago PD to be on the lookout and to have extra patrols to ensure the safety of the people of Chicago. Chicago PD will be prepared in the event of a riot or any rounds of looting following the election results. Snow plow trucks, that are typically used during the winter, will be used as road blocks to prevent people from entering the blocked off areas.
After election day, some people hit the streets and went out to protest the delayed results. Chicago PD was prepared and did what they had to do to ensure no business was looted and nobody was injured.
According to the Chicago Police Department, they are actively monitoring any rioting or looting threats as the city awaits the final election results, and are ready to protect the people and businesses of the city of Chicago.
About the Contributors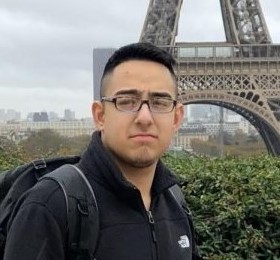 Angel Samperio, Staff writer
Angel Samperio, a 17-year old senior at Mount Carmel High School,  grew up in Lansing, Illinois, after coming to the US from Mexico in 2005. In 2006 he...