Caravan mourns Frank O'Connor '51
Frank O'Connor '51, a former battalion chief in the Chicago Fire Department, and in retirement a volunteer in the school's Security Office, died on November 19 at the age of seventy-eight.
O'Connor was an army veteran, a dedicated firefighter of 40 years, and a proud husband and father of four, including Dan O'Connor, the current dean of students, and the uncle and godfather of John O'Connor, moderator of the Freshman First program.
In an email that John O'Connor shared with the MC faculty, he recalled his godfather's career in public service.
"He was very proud and dedicated, yet never boastful as a member of the fire department. Frank mostly worked on the west side in the 1960s and 70s. but he was not just a firefighter."
As a battalion chief, he was in charge of roughly 20% of the fire department daily. He also helped with the aftermath of 9/11 and many more important events throughout his 40-year career.
John O'Connor added that in addition to his devotion for his family and the fire department, Frank O'Connor had a love for his ancestral home of Ireland and loved to cook and show off his great culinary skills.
John O'Connor believed that his uncle was a role model for all of the students to look up to, because of how he held himself and how he influenced others.
"He embodied what a man of Carmel should be."
Frank also loved to spend time with his family and was great fun to be around.
The O'Connor family celebrated the life of Frank O'Connor with a funeral mass on Friday, December 4 at Holy Family Church in Chicago.
About the Writer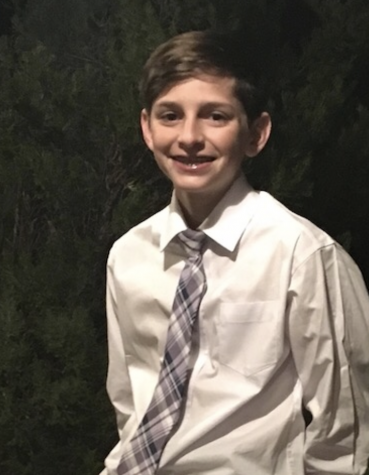 Patrick Hatzis, Staff writer
Patrick Hatzis is a senior at Mount Carmel High School. He was born in the West Loop, but now lives in the South Loop of Chicago. Hatzis attended private...