COVID-19 vaccine on the horizon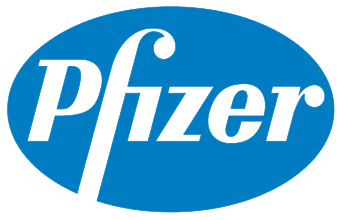 Pfizer and BioNTech have announced that their COVID-19 vaccine is over 90% effective. This news came in right after Biden won the election, and it comes at a perfect time.  COVID-19 cases are skyrocketing across the country, and a vaccine will help keep the infection rate down.
In May of 2020, President Donald Trump announced that the government was going to spend billions of dollars funding companies to quickly make a vaccine. Pfizer teamed up with German company BioNTech to get the vaccine made.
After only eight months, researchers were able to make a vaccine with a 90% effectiveness rate. This vaccine came faster than any in history, including the Influenza and Ebola vaccines which took over four years to make, according to Business Insider. A week later, Moderna announced its vaccine would be 95% effective and would be easier to distribute, while Pfizer's vaccine is 90% effective and needs two doses.
Pfizer's vaccine needs to be stored at -94F, while the Moderna vaccine can be stored at -4F. The Pfizer vaccine needs two doses, 21 days apart from each other. However the Moderna vaccine only requires one shot. Hospitals are one of the only handful of places that have a freezer for storing at -94F. However, the Moderna vaccine can be stored in pharmacies and doctors' offices.
Both of the vaccines are already getting made and shipped, even though the FDA has not approved them. Pfizer and Moderna have both asked the FDA for emergency approval. The FDA has not yet made a decision. After the vaccine is approved, planes, trucks and boats will begin shipping the vaccine all across America within days. In a matter of only a few days, frontline workers will be first to get the vaccine according to the CDC.
The FDA reviewed the Pfizer vaccine on December 8, 2020, and stated that the vaccine is "highly effective" even after the first dose. On December 8, the United Kingdom started distribution of the vaccine. Medical staff, people over 65 and those at risk, will receive the vaccine first according to the BBC. The United States is almost there with the vaccine, all they need is approval, but it is more than likely to be approved. New York Governor Andrew Cuomo expects to have 20 million people vaccinated by the end of 2020.
About the Contributor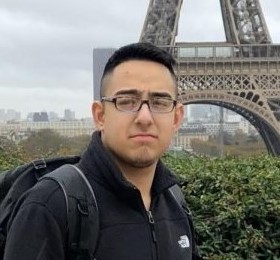 Angel Samperio, Staff writer
Angel Samperio, a 17-year old senior at Mount Carmel High School,  grew up in Lansing, Illinois, after coming to the US from Mexico in 2005. In 2006 he...