Marketing during COVID-19 requires new strategies
Mount Carmel students come from over one hundred zip codes, creating a a very diverse community. Because the school draws its enrollment from so many places, it relies heavily on its strong reputation, along with grammar school visits and annual events like Open House and shadow days to maintain a healthy enrollment.
According to Mr. Craig Ferguson, Director of Admissions and Enrollment, the limitations on many events imposed by the COVID-19 pandemic has required Mount Carmel to find creative ways to market the school to prospective families.
Usually, the Enrollment Office sends representatives to dozens of Catholic grammar schools to introduce students to Mount Carmel and answer any questions they have about our community. Interested students are invited to visit campus, attend usually have football games or other activities going on after school, and experience our culture and traditions.
Following COVID-19 guidelines, the school still hosted small group open houses this fall. Yet shadow days, another key experience for many potential freshmen, could not be offered this year.
To take their place, and since many middle schools are e-learning, the Marketing Department produced several videos to showcase, the school, and also hosted "e-shadows."
As a result of all these efforts, 207 prospective students took the placement test on Saturday, December 5, with 33 of those opting to take the exam online.  By way of comparison, reports indicated that Brother Rice tested around 190 and St. Rita approximately 140.
For those taking the test on campus, the school followed COVID-19 regulations and assigned eight students per classroom.  Those that came from the same school were grouped together so as to minimize exposure.
According to Ferguson, this marked the first time that Mount Carmel has offered an online exam, and it went smoothly.
While much was different about marketing the school this year, one thing has not changed:  Mount Carmel remains a top choice for young men seeking a challenging academic program, outstanding athletics and activities, and a diverse student body.
About the Writer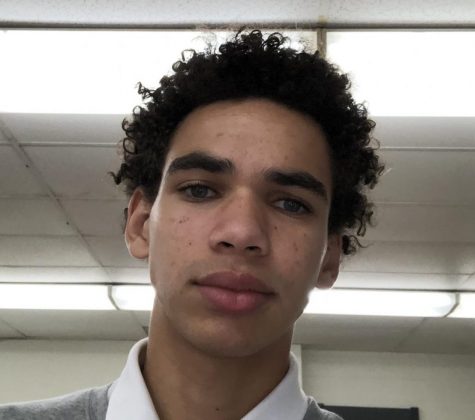 Artem Massey, Staff writer
Artem Massey is beginning his senior year and looking forward to attending college.

Massey was born in Paris, France, and grew up in Moscow, Russia....