Advent Action helps struggling communities
The Caravan is currently doing its annual canned food and toy drive called Advent Action.
This year, Advent Action is more important then ever because of the pandemic.  In an ordinary year, the program is focused on three initiatives: collecting food, toys, and money for local and national charities. However, this year we have concluded the first two aspects of the program even in the midst of COVID restrictions and despite the fewer students on campus. 
We have raised over six hundred dollars in gift cards in this year's effort, and collected hundreds of canned food items.
This year, many food pantries are struggling to meet the increased need due to COVID 19.
According to Feeding America, from March to October, one in six Americans are at grave risk of hunger, and as the pandemic hits hard, the need for food drives like Mount Carmel's is greater than ever. According to the same source, 80% of active food banks are serving more people than they did this time last year.
According to Feeding America's "Meal Gap Study," one in seven people in Cook County will experience food insecurity this year.
The pandemic also has affected organizations that strive to provide toys for low income families.  One issue is the reluctance to accept donate toys for fear of transmitting the virus.
Instead of toys this year, Mount Carmel collected money to purchase gift cards for St. Irenaeus Food Pantry. They will distribute these cards with their food baskets on Monday, Dec 21. 
According to Director of Mission and Ministry John Stimler, we we have already delivered a minibus of food to the Maple/ Morgan Park Food Pantry this year and gift cards go to St. Irenaeus Food Pantry.  The rest of the items will be delivered on Monday, December 21. according to John Stimler. 
Stimler believes Advent Action is all about "being people of generosity and thankfulness as signs of our deep faith in Jesus who came with a message of Good News to the poor and oppressed." 
Although this year the contributions of canned food and toy donations has been less than in the past, students and faculty have still tried their best to help out the community in every way possible.
About the Writer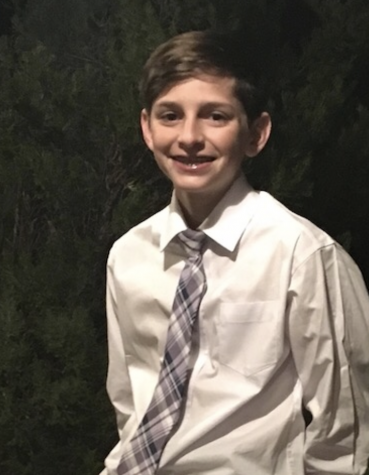 Patrick Hatzis, Staff writer
Patrick Hatzis is a senior at Mount Carmel High School. He was born in the West Loop, but now lives in the South Loop of Chicago. Hatzis attended private...