Maroon editors share insights, passion for journalism
On January 20, the 21st Century Media class had the opportunity to meet with the staff of The Chicago Maroon, the independent student newspaper of the University of Chicago.  Unfortunately, due to the pandemic, we could not visit our neighbors on the University of Chicago campus, so we scheduled a conversation on Zoom.
The Chicago Maroon is a weekly publication founded in 1892. Prior to the pandemic, The Maroon published every Wednesday during the autumn, winter, and spring quarters of the academic year.  However, this year, they have published only two print editions. The paper consists of five sections: news, opinion, arts, sports, and "Grey City."
The three students we met with included Miles Burton, editor-in-chief,  Avi Waldman, an editor of the Grey City section, and Matt Lee, an editor in the newsgroup.  Mount Carmel was represented by mccaravan staff members Andrew Robustelli, Freddie Gist, Blayr Young, Noah Mis, Angel Samperio, and Benjamin Fields (all seniors), and junior Patrick Hatzis.
The conversation offered insight into the challenges and opportunities the university students have encountered as part of a college journalism staff.
For example, Burton commented that the skills he has developed by working on The Chicago Maroon, skills such as interviewing, reporting, and writing, will be useful no matter what field he may enter.
They explained to us their work process, and we discussed how it compared and contrasted with ours.
One thing that stood out to Andrew Robustelli was "their nose for the news."  Rather than wait for assignments, they often uncover interesting stories just be speaking with their fellow students.
Patrick Hatzis also was struck by Waldman's suggestion that a good reporter "looks for a story in everyday conversations."
Benjamin Fields stated it was interesting how at the college level, there is more freedom to do investigative journalism, and how as an independent paper, The Maroon staff is not tied to the University as closely as high school journalists are related to our school.
College students have more freedom in their field of study, but Blayr Young was struck by how passionate they were about journalism, even if that is not their career focus. He also was impressed at their ability to get breaking news out very quickly, while also collaborating on "long haul" stories (that is, stories that may require weeks or even months of research).
Because some stories do require extensive research, Freddie Gist noted that it is nice that they can have flexible deadlines.
According to Burton, even before the pandemic, The Maroon had made the decision to transition toward more of an on-line platform.  This mirrors the transition Mount Carmel made as The Caravan became mccaravan.com many years ago.
As noted previously, not every staff member at The Maroon intends to use this experience to jumpstart a career, although Waldman expressed her intention to pursue journalism professionally. But all three representatives noted the values of an experience that developed their writing skills and time management, and taught them to work collaboratively.
Overall, the conversation offered plenty of insight into what it takes to produce a quality publication while balancing a challenging academic program.
About the Writer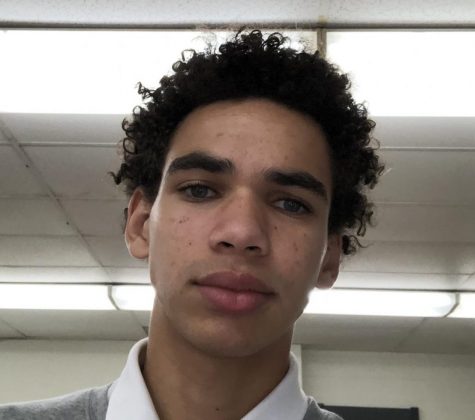 Artem Massey, Staff writer
Artem Massey is beginning his senior year and looking forward to attending college.

Massey was born in Paris, France, and grew up in Moscow, Russia....