Obama Presidential Center to break ground in summer
After years of delays, the Obama Presidential Center is about to begin construction.
This month, following the completion of a number of federal and state reviews and the resolution of lawsuits that attempted to block the development, former President Obama announced that the center is ready to move ahead.
In the beginning, other sites were considered, including  Hawaii and Washington D.C. Chicago was chosen as the site after Obama left office in 2017. An empty plot of land in Jackson Park, only a few blocks from Mount Carmel was eventually chosen. However, numerous court challenges delayed the start of construction.
The Obama Presidential Center stands to benefit the local community by creating construction jobs in the near future, and as generating as many as 5,000 permanent jobs in the future, as it contributes to the redevelopment of Woodlawn and Hyde Park.
By its proximity, it also may benefit Mount Carmel by raising the profile of our neighborhood and influencing future generations of students to join the Caravan.
According to a February 3 article in the Chicago Sun-Times by Lynn Sweet, groundbreaking for the center is scheduled for summer 2021, although preliminary work to re-route sewers, water and electrical utilities may start as soon as April.
When completed, the center will include a 235 foot tower, a public library, and an outdoor space that includes a playground and fruit and vegetable garden.  The entire complex will take 4-5 years to build and cost approximately $174 million.
About the Writer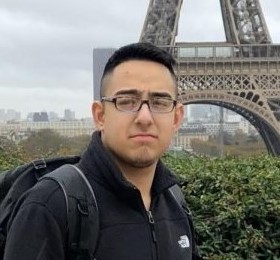 Angel Samperio, Staff writer
Angel Samperio, a 17-year old senior at Mount Carmel High School,  grew up in Lansing, Illinois, after coming to the US from Mexico in 2005. In 2006 he...