Lack of shadow days limits marketing
With junior high students not being able to shadow at Mount Carmel and other Catholic high schools this year, making decisions about where to go to high school is going to be difficult than in the past.
In a typical year, seventh and eighth graders would have spent one of more days on high school campuses to get a feel for the school. But for this year of the pandemic, while Mount Carmel has offered some open houses, shadow days are not possible.  The most recent cancellation was the seventh grade Shadow Day originally planned for February 15.
While the impact is not yet known, it's reasonable to think the loss of this important marketing tool could affect enrollment for  upcoming classes.
To fill the void, Mount Carmel's Admission Office is being more proactive than ever, reaching out to families and schools to share information about the school and its programs.  The Admissions Team also has conducted numerous individual family tours.  The hope is that these additional efforts will help to sustain the numbers.
It's not just the junior high students who miss Shadow Days.
Mount Carmel students who serve as their hosts also miss the experience. And according to senior Robert Bowman, it's not just because of the free lunch pass that is given to every shadow and host.
"I enjoy getting to mess around and joke around with the shadows," Bowman observed.  "I could tell how the incoming class was going to be, just by being able to interact with them. I know (next year's) incoming class won't affect me, but I worry about how will affect others and the school."
Like everything else this year, marketing Mount Carmel has to be done under the "shadow" of a pandemic.
About the Writer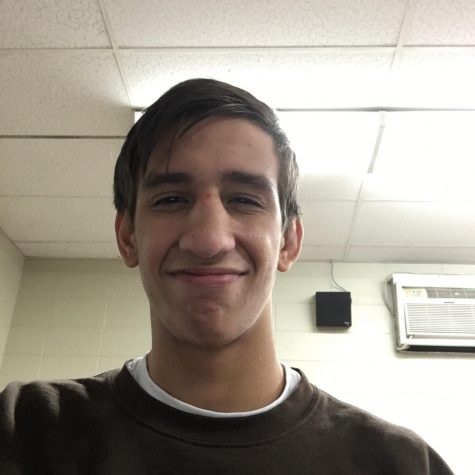 Noah Mis, Staff writer
Noah Mis, an 18-year-old senior, has been on Mount Carmel's varsity roster for wrestling all four years, and won a state title as a junior at 132 lbs....