Out of the dungeon and into a skybox
The cave-like feel of the old counseling center, with no windows or sunlight, will now be a memory. With the center now relocated to the McCarthy Wing, students can expect a more comfortable setting for their conferences.
Counselor Jim Peltzer stated that the old office would either be really cold or really hot.  Consequently, he doesn't just like the new office – he loves it!
The only thing Peltzer misses is the ability to see students immediately as they walk in, which was easier in the old space because his door was directly opposite the waiting area.  Aside from that minor negative, he appreciates that the bigger office and the sunlight. He also noted that the senior leaders have more space to hang out while they wait for call slips.
Fr. Jim Lewis, another member of the counseling staff, also is satisfied with the new office, and agreed with Peltzer that having a window is wonderful.
"I feel like I am out of a dungeon.  The old office suite was remote and gloomy."
The new counseling office will better accommodate students at Mount Carmel now and well into the future.
About the Contributor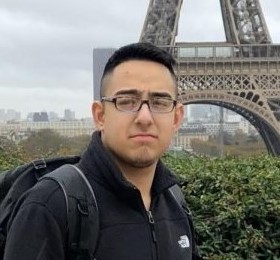 Angel Samperio, Staff writer
Angel Samperio, a 17-year old senior at Mount Carmel High School,  grew up in Lansing, Illinois, after coming to the US from Mexico in 2005. In 2006 he...