MC seniors amid college planning process
Around this time of year, seniors are in the thick of the college application process. With some deadlines for applications being as early as November 1, a lot of students are scrambling and nervous about getting the application process done. But Mount Carmel provides so many helpful resources to help with the application journey. 
Luckily, Mount Carmel provides such good resources to not only learn more about certain schools to see if the school would be a good fit but gives great resources to go get help with all the websites and application processes in general. 
Naviance is one of the best places to get help with basically everything to do with the college application process. Naviance even provides virtual tours to try and give people a better understanding and view of the school. 
Mount Carmel college counselor Mrs. Kristina Luster described it as "the hub for college planning."
Specifically, Naviance can help find colleges suited to specific students needs by letting students select stuff such as how long they want to go to college for, what to study, what type of college to attend, and what GPA and test scores–which are optional for most schools– are required. 
On Naviance, students who want to get more of a feel for what a college is really like can also sign up for virtual tours which are very helpful seeing as it is still a little difficult to travel due to COVID complications. Most college counselors from any school really recommend scheduling college visits because it can help visualize if the school is a good fit and if that student can live there, and be open to learning there for the foreseeable future. 
A lot of students are also unsure about how many schools they should be applying to and how to choose. 
If students are absolutely sure about what school to go to, they should still be applying to at least three to six schools according to Mrs. Luster. But out of those schools, the application list must have at least one safety school, which is a school you are certain you are going to get into, one target school, a school which you are eighty percent sure to get into, and a reach school, which is a school that you are probably not going to get into but it would be really nice and it is worth a shot. 
The third most helpful way to learn about a school is to contact that school's admissions counselor. Colleges' admissions counselors know everything to know about the school. Mrs. Luster described admission representatives as a "wealth of knowledge."
Overall, students should be open to getting help about everything from their essays to their college applications. There are so many resources at people's disposal that they don't use, seniors need to take advantage of every opportunity they have. 
About the Contributor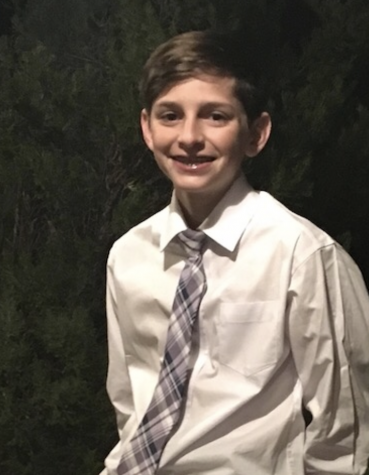 Patrick Hatzis, Staff writer
Patrick Hatzis is a senior at Mount Carmel High School. He was born in the West Loop, but now lives in the South Loop of Chicago. Hatzis attended private...