As seniors wrap up college app process, juniors just beginning
As the seniors near the finish, the juniors are just getting started. As seniors are getting accepted to colleges and deciding what route they wanna take when they leave MC, juniors are starting the long process that the seniors did back in March of 2021. 
In fact, Mount Carmel's College and Career Counselor, Mrs. Kristina Luster, who began working at Mt. Carmel in August 2021, recently went into every junior Theology class to give them an introduction to everything regarding the college process. Specifically, Mrs. Luster explained to students how to look for the best college to fit their needs. She also explained not only important steps to succeed in students' college process but also the importance of maintaining hard work and good grades while still an MC student. In addition to explaining how to find the perfect college, she talked about everything from letters of recommendation to how to complete their resume to explaining the steps for creating a great college essay. Starting this week, Luster is even going to be holding individual meetings with each junior to make sure they are on the right track. 
According to Mrs. Luster, starting the juniors' college planning early is an important step in making the college process easier for them. "For the juniors, the process starting so early during the winter and spring is really going to help them set themselves up for success," she said .
While letting them know what they need to do early is extremely helpful towards their college planning and admission success, it is still on the student to get their work done. Mrs. Luster has not only told them what they need to do, but she has given specific tasks for juniors to complete, such as starting their college search on Naviance, completing their resume in their brag sheet, requesting letters of recommendation, and eventually writing their common application essay. Ideally, Mrs. Luster wants juniors to complete all these tasks by November 1, which is usually the early action deadline for submitting your application for many colleges.
Similar to the seniors, Naviance will be the central go-to place where students can complete and submit all of this. It is the website that every student's college information runs through. For example, Mrs. Luster referred to the site as "the one stop shop," meaning students will be doing everything from sending their transcripts to requesting letters of recommendations to doing their college search in a system called "super-match." 
While the Juniors are just starting the college process, the seniors are finishing theirs. According to Mrs. Luster, 87 percent of seniors have already applied to college, and the other 13 either have applied to trade school, the military, or are planning to go straight into the workforce. So she has made sure that every senior has a plan. 
A lot of times, students get lost in the complications and all the different tasks they have to do throughout the college process and find themselves scrambling to get things done. The main thing Mrs. Luster is adamant about is making sure that all students have a clear plan for the college process and making sure they're prepared. Although MC cannot complete the process for students, it's a great guide to help them. 
About the Contributor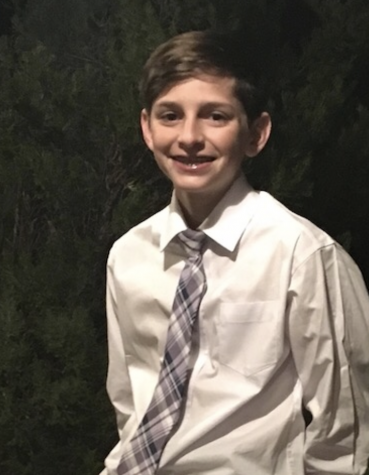 Patrick Hatzis, Staff writer
Patrick Hatzis is a senior at Mount Carmel High School. He was born in the West Loop, but now lives in the South Loop of Chicago. Hatzis attended private...