McCain leaves legacy for MC students to follow
Hang on for a minute...we're trying to find some more stories you might like.
John McCain, former war hero and senator, passed away on August 25, 2018, after a long life filled with a balance of hardships, joy and memorable moments. McCain served in the Vietnam War, spent years as a prisoner of war, had a seat in the House of Representatives, ran for reelection five times and ran in two presidential campaigns. In his prolonged political and military career, McCain can be seen by a student at MC and all young Americans as a man who showed that ambitions and goals are attainable ,if you work hard and show dedication.
John McCain enlisted in the U.S. Navy after graduating from Annapolis and Navy flight school, serving in Vietnam between 1967 and 1973. When on his 23rd air mission, McCain was shot down and captured, held as a POW for 5 ½ years and released when the Vietnam ceasefire took effect. After his service, McCain was able to win a seat as the senator from Arizona in 1982 and would serve a total of 30 years. McCain's eagerness to do more for America also led him to run in two presidential campaigns, becoming the nominee of the Republican Party in 2008.
Near the end of his life, McCain cast his vote that stopped the Senate from repealing Obamacare and gave a speech that carried a heavy message. McCain expressed the need for the Senate to return to "regular order," since the country and its people deserve better.
McCain felt everyday citizens and future generations deserve change and reforms, but the battle of two political parties only trying to "triumph" makes such changes almost impossible. Throughout his speech, you can understand his frustration because there is nothing getting done. Not only were his words a cry for change, but a firm voice demanding that Congress put aside differences among one another. Two parties may not see eye to eye, but do need to make compromises and progress.  As McCain emphasized, "We are getting nothing done my friends, we are getting nothing done." McCain's speech was definitely directed towards Congress, but can be a message to the rich, poor, young, old and future Americans.
In conclusion, John McCain served his country with many ambitions just like many students at MC. Students at MC want to win championships or achieve straight A's. Such goals require hard work in order to achieve, but just like McCain, prevailing and showing dedication can make them very attainable for students at MC and all young Americans.

About the Writer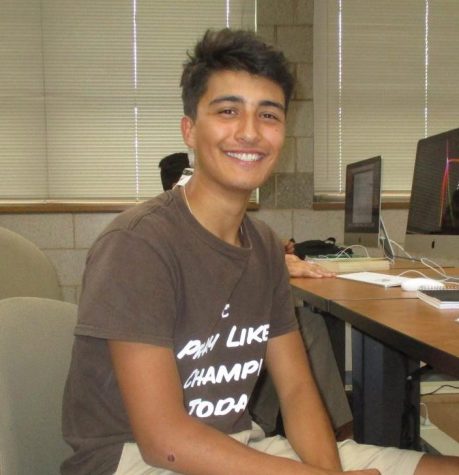 Kristian Rokita, Staff Writer
Kristian Rokita grew up on the South Side in the Bridgeport neighborhood with two older brothers, Matt and Nick. Playing multiple sports including hockey,...