Snow day offers students chance to relax
For the first time this year on Tuesday, February 16, following the biggest snowstorm of the season, Mount Carmel Principal Scott Tabernacki declared a snow day instead of an e-learning day.
The day offered students an opportunity to just relax and get away from the stress of the week.
While MC believed that a snow day was the way to go, other schools didn't feel the same. Instead many schools across the area held an e-learning day over Zoom. This allowed students to stay home and learn, perhaps to help make up days lost during the year.
I believe Tabernacki made the right decision.
Students already have enough stress on their plate as it is.  Seniors, especially, have had to deal with a pandemic, college applications, and the horror show that is student loans/financial aid. Last week's snow day offered these students a break from the stress of homework and a chance to work on other things.
Admittedly, most students I talked to said that they spent as much time sleeping as catching up on late work. They felt that the day was an opportunity to relax.  Like many others, I spent my day sleeping in and catching up on the shows I'm binging.
However, the very concept of a snow day is one that is being questioned in today's climate. Where does it fit in with the rise of Zoom and e-learning?  To answer this question you could look at Europe's school system.
Europe, which has been more tech-reliant and innovative than the United States in recent years, has proven that a five-day school week is not a necessity.  Rather, schools could move to a shorter week and still be as effective. Students aren't being worn out at the end of the week and don't feel as overwhelmed.
An article published by The Print suggests that one nation that has taken many steps toward improving its system is Finland. There, they believe that reducing the burden on both students and teachers can create a more productive system. That is why they eliminated standardized testing and reduced the time spent at school per week to 20 hours.  They are firm believers that the less time a person spends inside a classroom, the more that they can learn through other resources and experience.
I agree that E-learning is important and can be productive, and will cut down the makeup of days in the summer. However, in the end, we all just need a break sometimes. The school isn't just a classroom inside a building, but rather it's the knowledge that you can gain on your back desk from a YouTube video, the cool-looking book you find at a library, and the experiences you collect from the places where you travel.
About the Writer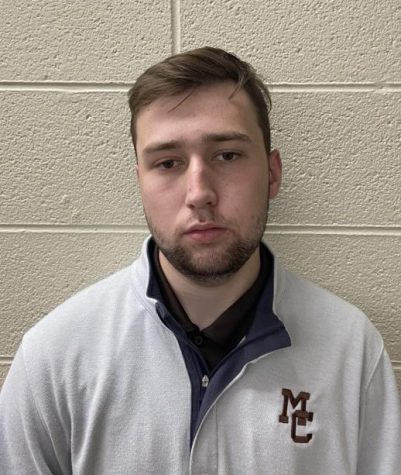 Benjamin Fields, Staff writer
Benjamin Fields is a senior at Mount Carmel High School. Fields grew up in Brookfield, Illinois, a suburb of Chicago and attended S.E Gross Middle School....