Seniors lament lost traditions during unorthodox year.
Traditionally, senior year is filled with many special moments, including events like Kairos, prom, the Honors Banquet and graduation. In any other year, canceling even one of these events would seem to diminish the overall high school experience.  For last year's seniors, all those events were lost due to COVID-19.
Most significantly, last year's seniors lost the traditional graduation held at the Rockefeller Chapel.
Instead, the Class of 2020 had a modified, socially distant graduation:  they and their families drove onto the field of Barda-Dowling Stadium, and in the midst of a howling rainstorm, they listened to the graduation address from Mr. Griff Ehrenstrom, and heard their names called over the PA system and broadcast over FM radio.
Instead of being presented in person, senior awards were displayed on banners, while diplomas were handed out in sealed envelopes as cars entered the stadium.
This year, the pandemic limitations continued for seniors, but there is hope that some traditions can be restored.
Homecoming was canceled, and only a handful of seniors had the opportunity to participate in Kairos.  Pep rallies and spirit week also had to be canceled.
With some restrictions now being lifted, Walkathon is on its way, Once again, graduation is not going to be held at Rockefeller Chapel, but this year's seniors will not be confined to their vehicles.
The Caravan interviewed several seniors to gauge their state of mind regarding these lost events.
Paige Beltemacchi admitted feeling sad about the many losses,  but recognizes "it is necessary."
Gabe Krahn shared Beltemacchi's emotions.
"It's bad, because we do not experience the Mount Carmel traditions, but it is what is. We've already gone through the majority of the year; there's nothing we can do."
Ethan Kortz also was very disappointed that there were no events.
"It made the school year go by slower, and it wasn't near as much fun as the previous school years."
I personally agree with all of these students, but I understand there is nothing we can do and it the cancellations were  necessary for our safety.  The best option is to stay positive and use these disappointments as an opportunity to grow.
About the Contributor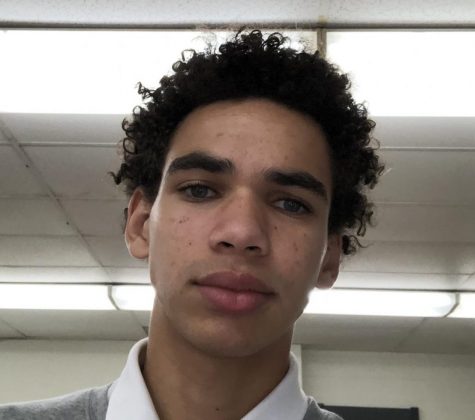 Artem Massey, Staff writer
Artem Massey is beginning his senior year and looking forward to attending college.

Massey was born in Paris, France, and grew up in Moscow, Russia....