New vending machine was a long time coming
Throughout the almost three years I have been at the school, a recurring request made by students was to get a new vending machine that sells food, specifically snacks, in addition to the machines that sell drinks. As of Monday, May 3, Mount Carmel has fulfilled students' wishes by providing them with that additional option.
The vending machine is snack exclusive. The prices range from just 75 cents to one dollar fifty. There is a variety of products, from chips to candy to even honeybuns. Candies such as Mamba, Skittles, Reese's, KitKats, M and M's, Twix, Crunch and Rice Krispies, along with cereal bars such as Nature Valley and Kind bars are $1.50 Chips such as Sun Chips, Doritos, Lay's, Cheez its, Fritos, and Cheetos are only $1. Honeybuns are only 75 cents.
Sophomore Dominic Gadalinski believes that the vending machine offers very good options and a "good variety of food."
Junior Ahmad Raoul is overjoyed with the addition of the vending machine, but agrees that "the candy is a bit pricey."
English teacher and freshman soccer coach Manuel Medina, a former student, notes that the vending machine was "a long time coming," and agrees with Raoul that the products are a little expensive.
Like Medina, I think that the new vending machine was a long time coming, but some of the products are a little bit expensive. One dollar and fifty cents for chips is a little bit over the budget for me.
About the Contributor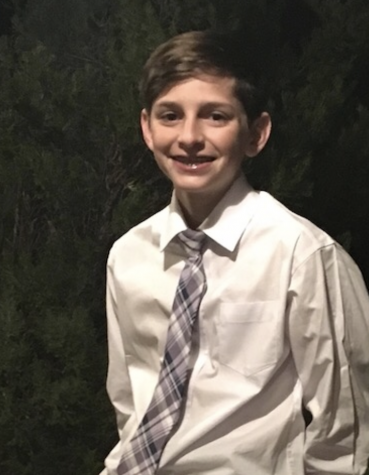 Patrick Hatzis, Staff writer
Patrick Hatzis is a senior at Mount Carmel High School. He was born in the West Loop, but now lives in the South Loop of Chicago. Hatzis attended private...