How Kairos impacted me
People rarely have the opportunity to momentarily escape from the real world, put a hold on all of their problems, and really have time to find more about themselves and get in touch with their emotions. But that is exactly what Kairos provides. 
Kairos is a religious retreat that all Mt. Carmel students are required to go on in either their junior or senior year. It lasts for about two and a half days, and it's supposed to help develop you into a better person, help you talk about your feelings, and help you build a stronger connection with God. For me, it did all that and more. Although I cannot go into detail about the specific activities and things we did on Kairos, I can explain how I felt and how it affected me. 
In my case–and I think in many other people's as well–I went into Kairos feeling nervous, excited, optimistic, and curious all at the same time. The one main message that the teachers and even students who had been on Kairos in the past is the fact that for it to be effective, you have to be open to the experience and fully participate in the activities. 
Although I was optimistic, I was also skeptical. Despite the fact that other students have raved about how great Kairos is, they gave nothing away and made it nearly impossible to know what to expect. 
For me, the best way to describe Kairos is draining yet enlightening. This retreat allows you to learn so much about others and about yourself. 
Ethan Godinez, who was one of the six leaders on my Kairos, explained how the retreat is extremely eye-opening and described it as an escape from everyday life. "Kairos was extremely eye-opening for me," Godinez said. "I saw myself and others in a different way than I have ever seen before." 
I completely agree with that interpretation of the experience. Before Kairos I was unaware of people's problems and what my classmates were going through, but after it, I felt grateful for all I have. In addition to making me feel grateful for what I have in my life, it made me realize that you should always be kind because you never know what someone is going through. 
In my case and so many other students as well, not being forced but being prompted and encouraged to open up about your feelings and problems with no judgment from other people was great. It made me feel comfortable and relaxed.
Senior Daniel Armstrong felt different after coming back from Kairos; he felt not that his problems were gone but that he now could always have someone to talk to about his problems, which would help him deal with them. "I felt as if there was a weight lifted off my shoulders," said Armstrong. 
Kairos is an experience, unlike anything I have ever experienced before. I felt uncomfortable in a new environment yet comfortable with my classmates at the same time. Being comfortable talking about your feelings and opening up about your problems is something I have talked a lot about in this piece, but for me, talking about my feelings to my peers wasn't simply a decision I made at a certain point. It just happened. Kairos is a program designed to give you the courage to open up about your feelings, and I think so many students were able to embrace that and embrace the whole experience as a whole. 
Life can be so complicated and filled with different obstacles and problems, so getting the chance to escape the real world for a couple of days and process all the issues in my life right now was such a unique experience that many who are not as fortunate to attend a school like MC don't get. For me, Kairos really lived up to its reputation as mentally and spiritually fulfilling.
About the Contributor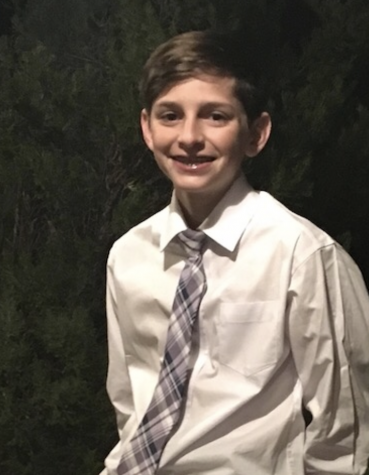 Patrick Hatzis, Staff writer
Patrick Hatzis is a senior at Mount Carmel High School. He was born in the West Loop, but now lives in the South Loop of Chicago. Hatzis attended private...