Coleman builds on prep success at Purdue
Mount Carmel has had many great athletes graduate, ranging from Donavan McNabb, who played at MC from 1990-1994 to Ed Howard '19, recently drafted by the Chicago Cubs. Among those many standouts is Kendall Coleman, a graduate of the 2018 class, currently at Purdue University.
Things didn't start out great for Coleman. No one knew who he was until after his junior year at MC. In his junior year, where he was able to finish as a runner-up at IHSA Wrestling 3A State Finals 3A at 138lbs.  He continued his success, in his senior year, finishing his high school career by again taking second at the state finals. Coleman finished high school ranked 36th in the country for the Class of 2018 in wrestling.
Coleman began his collegiate career with a solid redshirt season, but as he looks back, it wasn't the season he was striving for.
"My redshirt year, I had higher hopes."
He acknowledges that some people question how good he really was after that redshirt season, but "I wanted to show people how good I am."
A now motivated Coleman attacked his redshirt freshman year, the second year in college, starting it off with a win at the MSU Open.  This put him on everyone's radar getting into the national rankings.
He continues this success throughout the whole season, achieving a runner-up finish at the Big Ten Wrestling Championship and receiving the third seed at the NCAA Wrestling Finals. Unfortunately, NCAA Finals were canceled due to the COVID-19 pandemic.
Coming into this season ranked number 7th in the country at 157 lbs, Coleman looks to build on his success, and he knows expectations are high.
"People are expecting a lot more from me this year compared to other years. I'm embracing the challenge and working hard to surpass their expectations."
About the Writer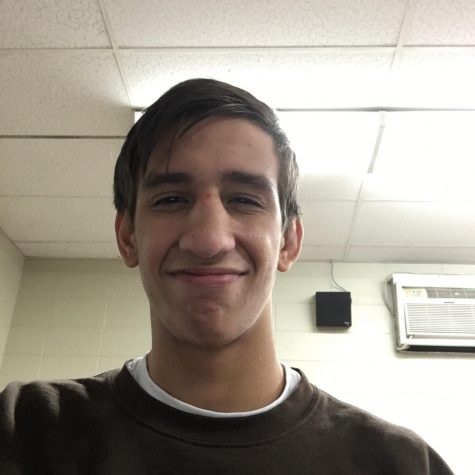 Noah Mis, Staff writer
Noah Mis, an 18-year-old senior, has been on Mount Carmel's varsity roster for wrestling all four years, and won a state title as a junior at 132 lbs....