Smola knows the drill at all-boys schools
Mount Carmel has many great teachers. One of the best is Mrs. Jennifer Smola, the head of the math department.
Smola has been a staple of the Mount Carmel faculty for many years, teaching mostly honors math classes.
When teachers ask children what they wanted to be when they grow up, there are certain responses that always pop up.  Many kids respond "astronaut," "professional athlete," "cop," "nurse" or "teacher."
Well, despite her current career, as a child Smola never gave one of those standard answers. In fact, she wanted to be – and almost become – a dentist.  But just before embarking on that course of study, she had a change of heart.
"I actually was about to enter dental school when I realized I didn't want to go," Smola said.
As we know, Smola ended up pursuing a teaching career, much of which has been spent at Mount Carmel.
She enjoys the all-boys school because there are fewer distractions.  In Smola's case, she found this out early in her teaching career.
"I taught at an all boys high school in Dallas. I enjoyed working with young men. and they seemed more focused in a single-sex school," explained Smola.
When she moved to Chicago, she already knew about Mount Carmel, since she had attended St. Francis De Sales High School. Since she loved teaching at an all-boys school in Dallas, she knew she wanted to be a teacher at Mount Carmel.
Outside the classroom, Smola enjoys spending time with her family, especially watching her daughter dance. She also enjoys cooking and reading.
About the Contributor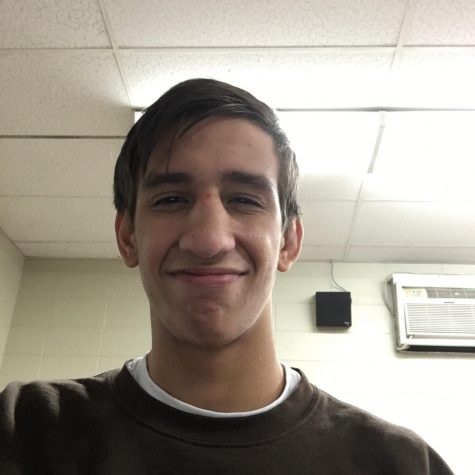 Noah Mis, Staff writer
Noah Mis, an 18-year-old senior, has been on Mount Carmel's varsity roster for wrestling all four years, and won a state title as a junior at 132 lbs....