Cross country pushes past Rickover Academy
This year's Caravan cross country continues its hot start this year with solid running from both varsity and junior varsity. 
JV standouts  Tim McHugh and Gino Accetturo won their races on Tuesday, September 28 against Rickover Academy. Varsity also was victorious with Kevin Jacobs and Joe Goosherst anchoring the win. 
This year has seen Coach Daniel Burke return, with new coach Tina Grunauer joining as an assistant. They have proven themselves this year by pushing the team to get better which seems to have had an effect on the players. At both the DePaul College Prep invitational and the Lincoln Park Invitational the Caravan took home solid placements. They also went on to win in the  junior varsity race against Lincoln Park. 
A large portion of this year's  success can be attributed to the team's five sub-twenty minute runners. This is a significant increase from last year when the Caravan had only two, Kevin Jacobs and Joe Goosherst.
Connor Dunn, one of the this year's new sub-twenty runners is optimistic about the season. 
"I would say we are doing okay. I think we can pull hard and we can keep going."
Dunn added "Kevin and "Goose" have been great this year and we just have to keep pushing to get better."
Cross country has been one of the benefactors of the COVID-19 season. With sports like football and soccer shutting down until the fall, athletes looking to compete now have joined cross country.
New runners such as Jabril McGee and Bryce McNeal, who have joined this year, have given the team added senior leadership. 
Dunn appreciates the added talent.
"I think brighter things are ahead, team leaders like Goose have really shown up this year and I feel good about the direction we are going in.  We just have to keep pushing since IHSA is coming up."
The Caravan will continue its push this year, and while you can't see them run right now, their next race is next Thursday, October 8, once again at Rickover Academy.
With state playoffs coming up, who knows?  Maybe they will make a push this year.
About the Writer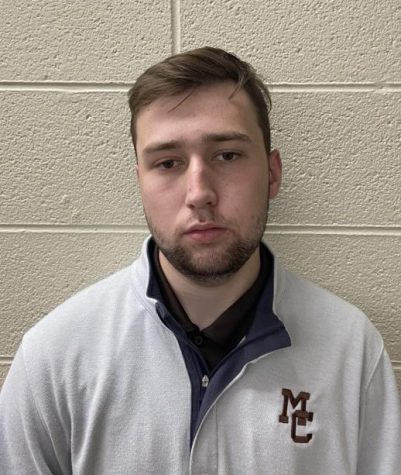 Benjamin Fields, Staff writer
Benjamin Fields is a senior at Mount Carmel High School. Fields grew up in Brookfield, Illinois, a suburb of Chicago and attended S.E Gross Middle School....