Golf enjoys increased popularity

As popular Caravan sports like soccer, football and wrestling are postponed due to COVID-19, many students have turned to golf as an alternative to engage their competitive spirit and to get a mental break from the pandemic that has been plagued our country and world since March.
In turn, the golf team has provided a bright spot for a school community that is accustomed to celebrating athletic success in the fall.
As the 2020 season got underway, Coach Anthony Massino has seen a dramatic increase in participants compared to the previous year. In the 2019-2020 season, JV and varsity golf had a combined total of 18 players, while this year golf has 42 participants.
But golf isn't just serving as a placeholder until other mainstream sports return to normal.  Many first year golfers are considering staying with golf, even if or when other traditional fall sports return. For example, first year golfer and soccer and lacrosse star Patrick Sullivan said he has really enjoyed his time playing golf.
"Golfing is really fun; I might do it next year," Sullivan said.
Massino thinks he knows what's the increased popularity.
"I feel golf has been a great experience for kids because it allows students to try something new," and it has "provided a chance for students to interact with other students more, get outside and have fun."
But Massino doesn't think golf's newfound popularity is temporary. He has "high hopes that the interest and enthusiasm about Caravan golf continues," but he supports all of his current players in any of their future athletic endeavors.
Overall, Massino has been very impressed with the development and performance of both new and experienced golfers participating in the 2020-2021 season so far. As the season progresses, the varsity team, which has been led by a strong junior and senior class, looks to finish the season strong.
About the Writer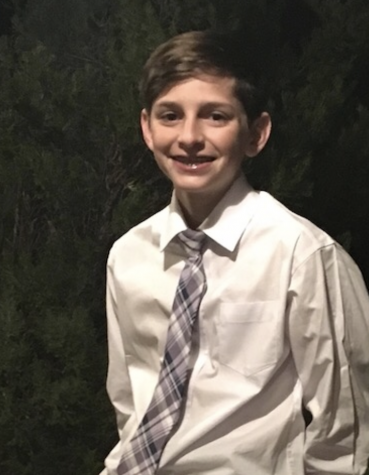 Patrick Hatzis, Staff writer
Patrick Hatzis is a senior at Mount Carmel High School. He was born in the West Loop, but now lives in the South Loop of Chicago. Hatzis attended private...