Dodgers fulfill World Series prediction
With the Cubs and White Sox making a quick exit in this year's MLB playoffs, Chicago fans need to pick a new team for this year's World Series. While both teams still have an opportunity to reload and come back next year, they won't get the chance this year. 
Going into the expanded playoffs, this year's heavy favorites seemed to be the Los Angles Dodgers and the New York Yankees.  However, dark horse candidates like the San Diego Padres, Oakland Athletics and Tampa Bay Rays pushed through the wild card round and refused to go away. 
Many Carmel students seemed engaged by baseball this COVID-19 shortened season, as MLB experimented with the divisions and implemented new rules to enhance the game. The universal DH (designated hitter) and the 16 team playoffs have definitely been the two more popular changes among fans.
Aiden Cavallini was intrigued by the many contending teams.
"I honestly don't know who is going to win. The Dodgers and Yankees are good and it will probably be one of them."
Connor Dunn also likes the look of Los Angeles.
"I think it will be the Dodgers. Dustin May is a monster and Mookie (Betts) is as good if not better than he was last year,  which means they've got a good shot."
While it seems that a majority of students favored either the Dodgers or Yankees winning it all this year, not all were convinced.
Eric Moreno thought the San Diego Padres would be in the mix.
"Tatis has been a beast all year; I don't see that stopping in the postseason."
This week finally determined that it would be the Dodgers and Rays. While many students must be disappointed that their new picks did not make it, only the baseball gods know for sure who will take home the trophy this year.
About the Contributor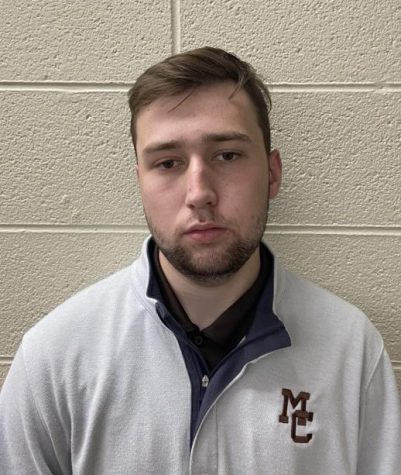 Benjamin Fields, Staff writer
Benjamin Fields is a senior at Mount Carmel High School. Fields grew up in Brookfield, Illinois, a suburb of Chicago and attended S.E Gross Middle School....