Cross country enjoys successful season
As the cross country team caps off its season with a second straight sectional appearance on Saturday, October 31, coaches and runners reflected on the unique, yet great season they've had.
COVID-19 restrictions were a big factor in this year's season. The great atmosphere that usually exists at meets was compromised by the requirement for runners to always wear masks except when they are directly running in practice or competing in meets.
Although all the large invitationals that the team was planning to attend were cancelled and most of the meets they did run were dual or tri-school due to COVID-19, the team still has had a very successful season, including a significant rise in participants from 10 to 28 runners.
In addition to the rise in participants this year, the team enjoyed the addition of Assistant Coach Tina Grunauer who mostly helped out with the newer runners.
Perhaps most importantly, according to Coach Dan Burke, almost all of the students logged a personal best while steadily improving throughout the year.
Burke feels that the success of the team this year can be attributed to the hard work and dedication that the runners put in. Although  COVID-19 put them in unique circumstances, he feels there is "a lot for the guys to be proud of this year."
One reason for the increase in participation is the cancellation of most fall sports.  For example,  first year runner Billy McHugh has really enjoyed running cross country this year. McHugh has been pleasantly surprised with how well the season went and found running as an answer for boredom and saw it as a way to get back in shape.
"I never got bored when I was running," said McHugh, who added,  that he wished he had trained earlier in the summer in order to start the season in shape.
Although COVID-19 restrictions were strictly enforced at practices and meets, runners still faced some risk to contract the virus. But McHugh felt safe.
"Practices and meets were really safe during the pandemic.  When people started running they spread out quickly."
While this season was a much different experience than others, Coach Burke expressed his excitement for future seasons and hopes that they will not have to run under these restrictions ever again.
About the Contributor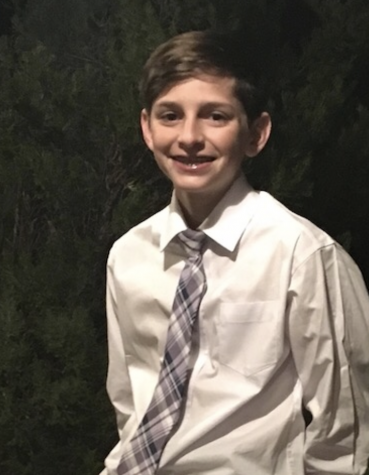 Patrick Hatzis, Staff writer
Patrick Hatzis is a senior at Mount Carmel High School. He was born in the West Loop, but now lives in the South Loop of Chicago. Hatzis attended private...