Pink volleyball clothing drop a success
On October 8, volleyball coaches Mr. Dominic Villa and Mr. Brooks Nevrly opened a pink-themed online pop up shop selling t-shirts, long sleeves, crewnecks and hoodies.. The new ops, available for just ne week, had the same design as last year's volleyball apparel, but are pink with a ribbon on the sleeve.
Villa says all the tops have the initials "SD" on them because they are in support of Mrs. Sue Doheny, the administrative assistant to the MC Athletic Department. Doheny had a son who played for the Mount Carmel volleyball team and has had ties with the program ever since.
Villa noted that "This gear is to help promote breast cancer awareness and support anyone against the fight with breast cancer." A small donation was given to a research organization for every item sold.
All of the products were reasonably priced and have received positive feedback from customers like senior Joseph Goosherst.  
"I kinda like the long sleeve, and it's really comfortable."
Nevrly added "I think the shirts are great." 
While the shop is closed now, Villa says the shop can be reopened if there is enough interest in the products. The Caravan volleyball pink drop had around 30 orders making it the largest fundraiser to date for the volleyball program.
About the Contributor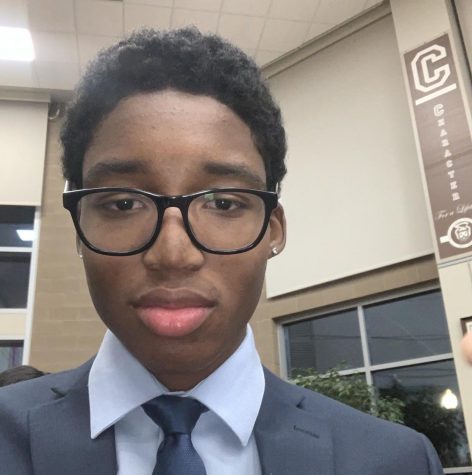 Blayr Young, Staff writer
As a student determined to succeed, Mount Carmel senior Blayr Young has many goals he aspires to reach in the future. Young is a four-year AP student at...