IHSA resumes competition with restrictions
Ever since the start of the 2020-2021 school year, the schedules for high school sports have been changed countless times. But following a special board meeting on January 27, the IHSA Board of Directors finally announced a plan for the remainder of the school year. However, in allowing sports to resume, the IHSA has developed certain restrictions and limitations.
The IHSA guidelines require all students, coaches, and anybody participating in a sports program to wear masks at all times, with the exception of swimmers and divers. All sports except football will be required to hold practice for seven days prior to competing. And if a student is transitioning from one sport to another, he will need to participate in practice for ten days prior to his first contest.
As for the season limitations and schedule changes, the board has determined that basketball, soccer, football, wrestling, swimming, and bowling will not have a state championship. The possibility of a state championship for boys' volleyball is yet to be determined.
Basketball and swimming will start as soon as possible and end on March 13. Soccer will start March 1 and end April 17; football will start March 3 and end April 24. In addition to those sports, baseball, track and field, tennis, lacrosse, and volleyball all will start on April 5 and will end on June 19. Finally, wrestling will start on April 19 and end June 12.
In making the announcement, it seemed clear that the IHSA understood the importance of resuming competitive sports and some of the criticism that they inevitably would receive  for these decisions.
"Ultimately, the Board adhered to its stated goals throughout the pandemic: providing an opportunity for every IHSA student-athlete to compete safely this year and maximizing opportunities for traditional IHSA spring sports after they lost their entire season a year ago," said IHSA Executive Director Craig Anderson.
While the reduced schedules leave much to be desired for many, coaches and players appreciate the opportunity they have to compete.
In an interview with the Chicago Tribune, varsity football coach Jordan Lynch commented about the journey of sports through COVID-19 and how his mindset has changed throughout this journey. When Lynch alluded to his views on the cancellation of sports in July, he pointed out that he "would have been very upset" if the state championship got cancelled.  But now, when talking about journey of sports through COVID-19,  he said that "coming this far and going through everything we've had to do, I just want to play football."
About the Writer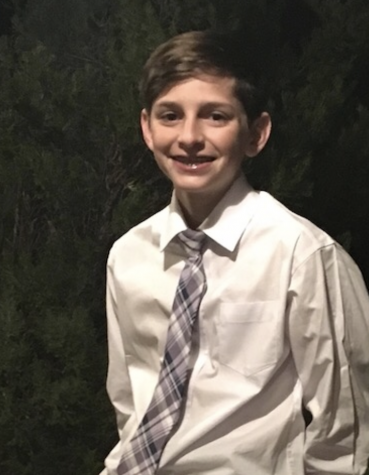 Patrick Hatzis, Staff writer
Patrick Hatzis is a senior at Mount Carmel High School. He was born in the West Loop, but now lives in the South Loop of Chicago. Hatzis attended private...