The challenges of playing sports during a pandemic
On January 27 the IHSA released the schedule for all of the sports that will be active for the remainder of the school year. Although there will be no state playoff and limited games for some sports, this announcement was great news for student athletes.
This announcement also came with restrictions and extra rules like: wearing masks while playing and a limited number of fans at an event, but no one knew how these changes would affect athletes.
Seniors Matthew Hawkins and Luka DiFillipo, who play basketball and hockey respectively, agree that it will be a different challenge.
"It's hard to breathe with a mask on, and it is hard to keep your mask up while playing," says Hawkins.
"We have to wear a special mask that attaches to our helmets, and it makes it harder to breathe," says DiFillipo.
Senior basketball player Chikelu Egbuna says that the play style and competition are the same as always even with the new restrictions and rules. Even though there are disadvantages for both teams, everyone still wants to win at all costs.
"It's our last season, so everyone is playing their hardest to win," says Egbuna.
The IHSA's schedule shows that most of the sports that were rescheduled will not have a state playoff. This change discouraged some athletes for their upcoming season. In addition Some, like Hawkins, are worried about the possibility of their games or their entire season getting cancelled. Nonetheless, many athletes are still excited to play during these hard times.
About the Contributor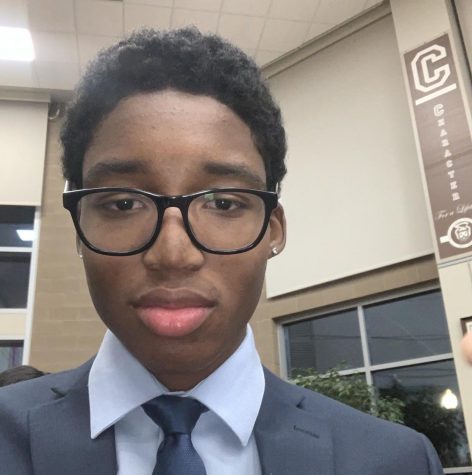 Blayr Young, Staff writer
As a student determined to succeed, Mount Carmel senior Blayr Young has many goals he aspires to reach in the future. Young is a four-year AP student at...