Chicago pro teams keep things interesting
The first week of March has seen a lot going on for Chicago sports teams. The Cubs and White Sox have kicked off spring training down in Arizona and have been making moves in free agency.  On Wednesday, March 5, the Cubs  signed veteran utility player Eric Sograd to a minor league contract and resigned Ryan Tepera to a one-year deal. (Yahoo Sports)
This week also has seen the Bulls make their midseason push. Just two games under .500, they sit in a better position when compared to last season. The team has made significant strides with new head coach Billy Donavan at the helm. The team was plagued by leadership issues last season when Jim Boylen was retained following the firing of Fred Hoiberg in 2018.
The key story for this year's team is that Zach Lavine is playing at an MVP level. For the past two weeks, he has averaged almost 40 points per game and has been named to his first all-star team. A second-year surge out of Coby White also has helped the team. The back-court duo of White and Lavine has been unstoppable at times.
The Blackhawks, however, are the main story since they have completely outperformed expectations. They currently sit in fourth in the Central Division, but have a tough road stretch coming up. After a three-game series against the Tampa Bay Lighting, they head to Dallas to begin a six-game road trip on March 9. They will play three two-game series against the Stars, Panthers, and the Lighting, before coming home and playing the Panthers.
Connor Dunn is an avid Blackhawks fan, and while acknowledging the looming challenges, he has faith in this year's team.
"They have a winning record at 12-7 and with them being in 4th place they can't move down any further. They have to play better over the next couple of games and hopefully, they will be."
This sentiment is shared by many Chicagoans who see this team as outperforming preseason expectations. However, Brett Seabrooks' retirement on Friday could deeply affect leadership within the team. It's not easy losing such a key veteran to injury.
Finally, the Bears were in the headlines because of all the wrong reasons. It seems the ownership is keen on franchise tagging Allen Robinson, who sees this as a worst-case scenario. This is coming off last week's rumored embarrassingly high trade offer for Carson Wentz.
A bright spot for them is that Russell Wilson has named them as a possible trade destination. The Bears have been fairly quiet despite having gaping holes in the depth chart, so a splash move could be what the organization needs now more than ever.
Even in a crazy pandemic year, there lots going on with Chicago's teams to keep fans interested.
About the Writer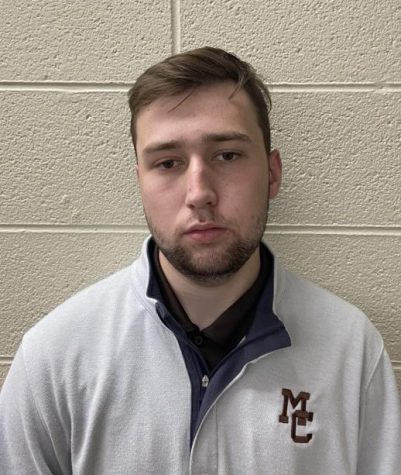 Benjamin Fields, Staff writer
Benjamin Fields is a senior at Mount Carmel High School. Fields grew up in Brookfield, Illinois, a suburb of Chicago and attended S.E Gross Middle School....