Ballparks allowed 20% capacity
The City of Chicago announced that the Cubs and the White Sox will be allowed to admit fans for opening day this year, although attendance will be limited to 20% of each stadium's capacity. This means that the city is willing to take a cautious  step towards re-opening baseball to the public.
Both ballparks will house around 8,200 fans on opening day – April 1  for the Cubs and April 8 for the White Sox.  They will join 25 of the league's 30 teams in allowing fans inside the ballpark. All five of the holdouts, however, do have proposals being reviewed by the league.
Allowing some attendance is important, since in-stadium spending, including concessions, merchandise and other ballpark amenities, accounts for around 40% of the leagues' general revenue.  The gradual re-opening will allow teams to bounce back from the harsh financial hit taken in the previous season.
Last year hit the league hard as an agreement between the players union and the league stalled the season for months. When an agreement was finally reached, both fans and players rejoiced.  Although games were played without fans, the league avoided losing television revenue.
Senior Connor Dunn is excited about the stadiums' re-opening to fans.
"I would really like to be able to see a game this year. Hopefully, it's not limited to just season ticket holders, because I think everyone just wants something normal."
Along with COVID-19 numbers going down across the nation and mass vaccination sites opening, the promise of baseball is another reason for optimism this spring. Fans just want a sense of normalcy after a year of lock down and opening the stadiums is the first step.
Being able to sit in the stands and watch a ballgame is a staple of the summertime. With the current steps being taken we could see a return to the atmosphere we all know and love.
About the Contributor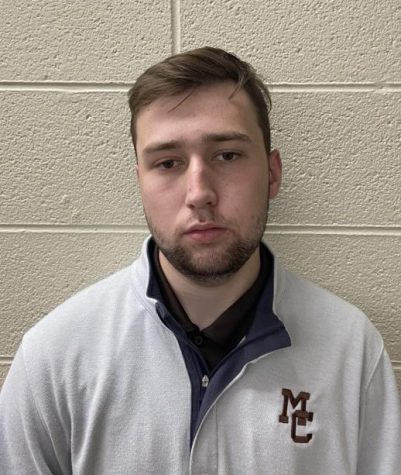 Benjamin Fields, Staff writer
Benjamin Fields is a senior at Mount Carmel High School. Fields grew up in Brookfield, Illinois, a suburb of Chicago and attended S.E Gross Middle School....