Fight Night back on the cards
Fight Night could be making a return this year as weigh-ins  for intramural boxing occurred on Tuesday during the lunch periods.  Since 1977 the Fathers' Club has held Fight Night as a major fund raiser for student clubs and  organizations at the school.
Due to COVID-19, last year's Fight Night was cancelled, but with restrictions being slowly removed the event has hope for this year. The event is tentatively planned for June 5, however there is a possibility that the event gets pushed back until later in the summer.
Senior Nathan Hernandez is participating in intramural boxing for the first time this year, and is excited about the opportunity.
"I wanted to join last year but COVID canceled everything. I think it's going to be very  interesting this year since it's never been held like this. I guess we will see what happens."
Two long-time MC supporters have been instrumental in organizing Fight Night for many years. Rocco Megaro  and Jack Riffice  were present last week in the cafeteria to enroll students in the various weight classes. They commented that the response from students was good, despite the lack of carryover from last year.
In prior years elimination bouts were held after school to determine the finalists by weight classes. There may also be some preliminary bouts this year to decide who appears in the finals. Whether this will happen likely will not be determined until late May.
This year's event seems to be getting off on a good foot, and  practices after school on Tuesday and Thursday will offer students an introduction into the sport.  However, with the ongoing risk of COVID-19,   many students have  opted to train outside of school at local gyms. This hopefully minimizes the risk of infection both to those at the school and those living in households with at-risk family members.
Fight Night is a school tradition that has drawn many to MC, and for it to make a return this year will be a positive step towards a sense of normalcy. Hopefully by June 5 students can hang their feet down from the track around the alumni gym and watch their fellow classmates duke it out in the ring.
About the Writer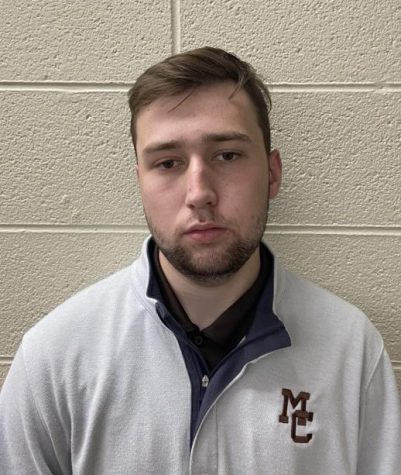 Benjamin Fields, Staff writer
Benjamin Fields is a senior at Mount Carmel High School. Fields grew up in Brookfield, Illinois, a suburb of Chicago and attended S.E Gross Middle School....