Sixteen senior athletes set sights on college programs
On Wednesday, April 14, Mount Carmel held a signing day for 16 student athletes, who have committed to a college and plan on playing at the next level.  Wrestling, football, basketball, baseball, hockey and lacrosse were all represented at the signing day. Also represented, for the first time ever, was wheelchair basketball.
Mount Carmel is known for producing excellent students, along with some great athletes. Many young men come here to excel both in school and in their sport.
Future Hoosier Zack Rotkvich, who transferred to MC as a sophomore, explained his reasoning.
"When I decided that I was going to transfer, I knew there was really only one option. I knew that by coming here, I would be able to take that next step in not only my athletics, but in my academics."
However, that is not the only reason why students decide to come to Mount Carmel.
Kaskaskia College commit Jack West explained his reason. "When I first visited here (Mount Carmel), everyone made me feel at home. Everyone was welcoming towards me."
Over the past four years each athlete has made memories, leaving some type of impact on the school. Hockey was able to end a playoff drought. Football won a state championship. Wrestling made it to state as a team and finished second. Baseball is playing currently and is highly ranked this year.
With all the success these signees experienced during high school, their expectations for their college programs are high. However, the goals they are setting for themselves might just be higher.
Future Westminster College athlete Trey Carter spoke for many when he stated "I want to build bonds with my future teammates. I'm also going to make a NCAA tournament; it's going to happen."
The sixteen seniors who participated in the most recent signing ceremony includes the following:
FOOTBALL
Joseph Asta – Carthage College
Ed Palomado – Carthage College
BASKETBALL
Jacob Harris – Central College
Matthew Hawkins – Augustana College
Jivon Payton – University of Missouri  (Wheelchair basketball)
BASEBALL
Chris Whelton – Belmont University
Jack West – Kaskaskia College
Samuel DeValle- Kaskaskia College
Josh DeValle-Kaskaskia College
HOCKEY
Aiden Boukal – Purdue Northwest University
Ethan Kortz – Illinois State University
LACROSSE
Luka DiFilippo – Wabash College
Trey Carter – Westminster College
Trevor Nordstrom – Hiram College
WRESTLING
Noel Rosales – Luther College
Zack Rotkvich – Indiana University
About the Writer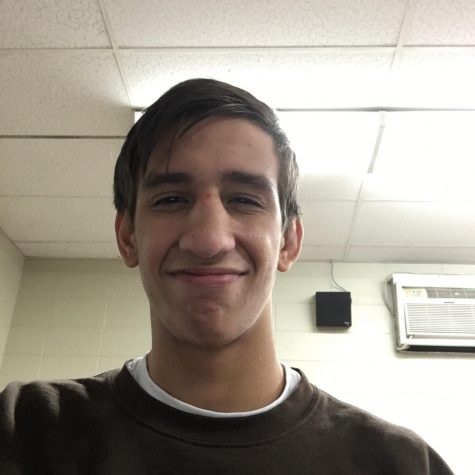 Noah Mis, Staff writer
Noah Mis, an 18-year-old senior, has been on Mount Carmel's varsity roster for wrestling all four years, and won a state title as a junior at 132 lbs....