Spring sports back in swing
On Tuesday, April 27 the MC rugby club held its first official practice in over a year. The club had planned to play a season last year, however just two weeks into the season the pandemic caused the school to shut down which effectively ended its season.
This story is very common across the country as schools in every state had to put athletics to the side and focus on students' health. However, as vaccines role out around the nation, sports that were put on hold are now getting a chance at a season. Granted, many will have to play games in the summer, but at least there is an opportunity for competition, especially for seniors.
Sports such as baseball, lacrosse and volleyball are now in full swing and fans are excited to see the teams in action.
Connor Dunn is a senior at MC and frequently attends school sporting events.
"It was nice being able to watch football and hockey (earlier this spring), and hopefully baseball will have decent season."
Most people seem to share a positive outlook for spring sports and see it as a return to normalcy.
With end of the year looming it seems that most clubs and sports will have their seasons pushed into the summer. This is a unique situation for seniors who will still be playing for the school long after graduation.
With the craziness of last year, people seem to be happy that at least something from the pre-COVID world is coming back. Hopefully, this signals the beginning of the end for what has been a cooped-up year and half for us all.
About the Writer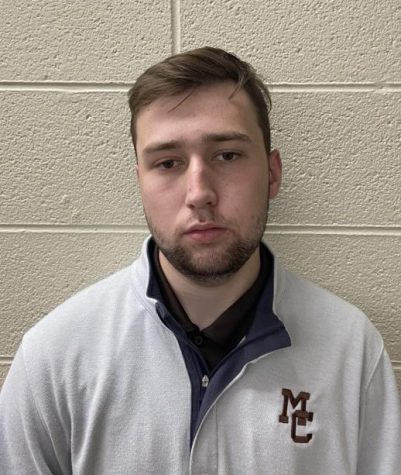 Benjamin Fields, Staff writer
Benjamin Fields is a senior at Mount Carmel High School. Fields grew up in Brookfield, Illinois, a suburb of Chicago and attended S.E Gross Middle School....