Bears fans find glimmer of hope amid NFC North turmoil
Last week's NFL draft brought a glimmer of hope to the city of Chicago after a year of despair. The Bears traded up and selected Justin Fields, a quarterback from Ohio State University. They followed that pick in the second round by trading up again and selecting O-lineman Tevon Jenkins from Oklahoma State.
However, the entire draft was overshadowed by the surprise announcement of Aaron Rodgers wanting out of Green Bay.
This last week was just another piece in the ongoing drama that is the offseason for the NFC North. The Lions kicked it off when they traded Matthew Stanford for Jarred Goff. The Vikings signing Xavier Woods and Patrick Peterson put the league on notice that their defense would be back. Offseason workouts by Delvin Cook also seems to show an improved Vikings squad moving forward.
The Bears have been unique in their approach this year. They hyped fans up with the thought of Russell Wilson only to disappoint them with Andy Dalton. The gutting for a premier defense didn't help Ryan Pace's case to Bears fans.
"I was disappointed, but not surprised. I thought that they at least could have done something instead of just gutting the team," commented senior Connor Dunn who shares a very common attitude towards the moves of Ryan Pace and Matt Nagy.
Ryan Pace has had a bad track record when it comes to the draft, especially when he traded up to select Mitch Trubisky over Patrick Mahomes and Deshaun Watson.
Fans have renewed some hope after this year's draft, because a light rebuild could be exactly what the team needs. Justin Fields looks like a premier prospect, and only time will tell if he pans out in Chicago.
About the Writer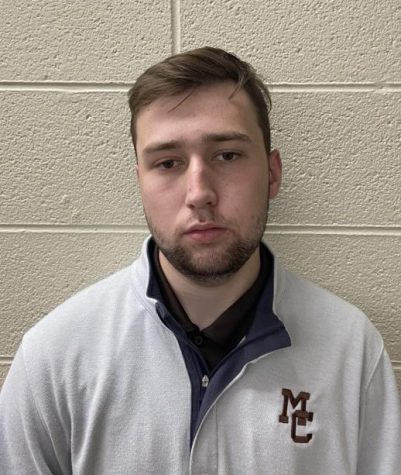 Benjamin Fields, Staff writer
Benjamin Fields is a senior at Mount Carmel High School. Fields grew up in Brookfield, Illinois, a suburb of Chicago and attended S.E Gross Middle School....