Despite long off-season, Mount Carmel tops Marist on the mats
This past Friday, May 7, Mount Carmel's wrestling team finally returned to the mat. This was the team's first match since losing to Montini in last year's team state championship on February 29, 2020. In the return match, Mount Carmel defeated Marist 42-28.
Rust was apparent in the dual. Many kids were out of shape due to the long lay off. Mount Carmel dropped matches at weight classes 132, 170, 182, 195, 220. Three of those matches ended in pin fall. Mount Carmel giving up three pins in a dual is a rare sight.
"Maybe it was the long break, but we needed more of an effort out there. We are on our backs. We can't get pinned" stressed senior Zack Rotivich, who won his match by major decision.
Not all kids looked rusty; some went out there and performed like they should have. Ryan Boersma '22 wrapped up his match in quick fashion pinning his opponent in under a minute.
A lot of new faces appeared in the varsity lineup, and over half the lineup was suiting up for the Caravan varsity for the first time. The future looks bright for the next couple of years with the freshmen and sophomore wrestlers.
Caravan will look to improve on this performance against Marmion on May 13.
About the Contributor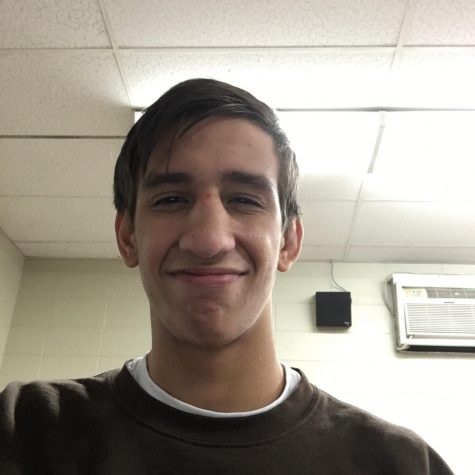 Noah Mis, Staff writer
Noah Mis, an 18-year-old senior, has been on Mount Carmel's varsity roster for wrestling all four years, and won a state title as a junior at 132 lbs....