Caravan basketball off to promising start to season
Caravan hoops fans have every reason to be excited coming off a great start to the 2021-22 season.
Mt. Carmel's varsity team basketball kicked off their season with a first-place performance in the Buffalo Grove High School tournament, where they went 3-0. The Caravan beat Buffalo Grove 58-48 on November 23, beat Crete Monee High School 68-49 on November 24, and won the championship in a thrilling double-overtime win over Morgan Park High School 76-71 on November 26. 
The team this year is very different from the teams of the last couple of years. This year, they are not only playing a completely different style  but have a roster of players with unique skills which they have not had in the past. 
According to head coach Phil Segroves, this team is different because MC has been used to having at least two true big men in their starting lineup, meaning two players that are at least 6'4" and over. But this year they only have one, senior Elijah Jointer. Having those big men in the past allowed them to be more successful in the half-court game and have the option to play at a slower pace or at a more up-tempo one. While this year is a smaller team, they are more fast-paced  and great at shooting, which benefits players such as junior guard Deandre Craig, senior guard Eddy Lyons, junior forward Anthony Ciaravino, sophomore guard Angelo Ciaravino, and senior guard Shane Curtin.
"Since we are not as big as other years, we are forced to play a more fast-paced, and up-tempo style of play," said Coach Segroves about this difference in playing style.
The standout player for the Caravan coming into the season is Craig, and his performance in the Buffalo Grove tournament showed why. Across the three games there, Craig scored a combined eighty points and was awarded MVP of the tournament, even while playing with a badly sprained ankle in the double-overtime victory against Morgan Park High School. Craig currently has two Division one offers, one from the University of Akron and one from Radford University in Virginia. Lyons and Jointer were also big contributors at the tournament and are expected to be major factors for the success of this team going forward. 
Coming off the tournament win, Coach Segroves feels the team still has a lot to improve on but is very optimistic and excited for the season. "There is a lot of room for improvement, but I'm excited."
Coach Segroves also feels that beating a team in double overtime in the championship as they did shows that "the team has a lot of grit."
On Tuesday, November 30, the Caravan held their first regular season home game, a non-conference matchup against King, who entered 0-2. 
Mount Carmel once again showed their promise in a dominant 65-34 victory where the Caravan was led by Craig's 27 points, but also Lyons made a big contribution, while the Cieravino brothers stepped up as well. 
The players acknowledge that Craig is the "star" of the team but also realize that he's going to have a target on his back every game and they are going to have to carry some weight and step up just as much as him. "We know he's 'that guy,"  Lyons acknowledged to the Chicago Tribune, but also noted that "we're here for him when he's struggling." 
They also beat St. Francis De Sales and South Shore High School in commanding fashion this past weekend.
Although the Caravan still have a lot of work to do, the tremendous 6-0 start to the season with wins over teams such as Morgan Park show that the team this year has a lot of potential and a lot of star power that could propel them into having one of the best seasons MC has had in a long time. 
About the Contributor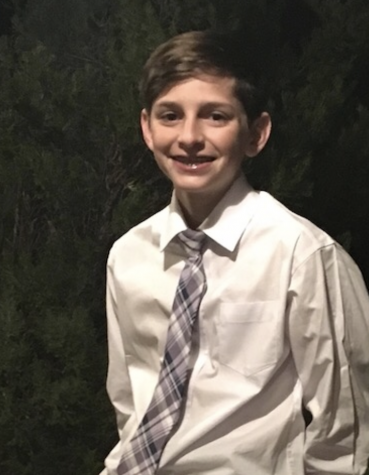 Patrick Hatzis, Staff writer
Patrick Hatzis is a senior at Mount Carmel High School. He was born in the West Loop, but now lives in the South Loop of Chicago. Hatzis attended private...