Baseball set for great season
Mount Carmel's baseball team has always been considered  good, but this year the season has an extra bit of excitement to it. The Caravan is en route to a great season, with experienced leaders, talented and disciplined players, and a great coaching staff. 
On March 17,  Mount Carmel took part in the Metro East Kickoff Classic and played their first game of 2022 against Freeburg High School, defeating the reigning 2A state champions 4-1. Despite having great competition, MC is going into the season very confident, not only for the matchup against Freeburg but for the season as a whole. 
This year's team is filled with talent.  "Our team is especially strong in its pitching, speed, and defense," says Caravan head coach Brian Hurry. Players such as Julien and Elias Hachem and Shane Curtin contribute to the great pitching, while players such as Myles Supeurgeci bring speed to the ballclub, and overall, the team is solid defensively.
In past years, the Caravan have always had key players and stars, but this year they have more of a collective group of key players. "We have a lot of experienced players but will need to work together as a collective to achieve our ultimate goal of winning a state championship," says Coach Hurry. 
The team will be able to hold full outdoor practices when the season gets started, but fitting practices in for the pre-season has been a struggle. Players have had to get up before 5am and start at about 6 am to be able to fully practice. "I am pleased with the boys' attitude and effort to get up early every day shows self-discipline," says Coach Hurry.
Last year there was a baseball season amid Covid, but there was no state competition. 
"Coming off not being able to have a full season last year, we are hungrier than ever and can't wait to get the season started," says senior Jack Urbon.
Having experienced and seasoned players on a team can be so important to winning. That is exactly what Mount Carmel has, a combination of experienced, hungry, and talented seniors with young and super skillful underclassmen as well. 
"A lot of us have been here for four years, and we've learned from others, and now we know what it takes to win," said Supurgeci. "This is a lot of our team's last year playing at MC, so we want to make the most of it."
About the Contributor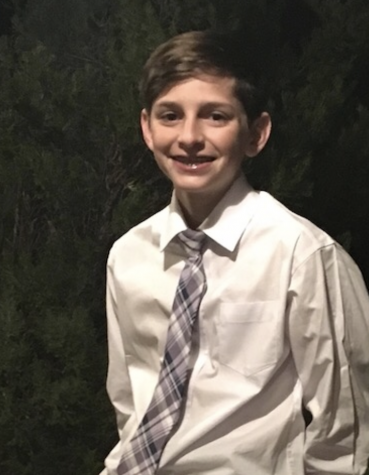 Patrick Hatzis, Staff writer
Patrick Hatzis is a senior at Mount Carmel High School. He was born in the West Loop, but now lives in the South Loop of Chicago. Hatzis attended private...