AD to hold coaches "LaCountable"
In a shocking and perhaps foolish decision, Athletic Director Dan LaCount is considering a major shake-up for Caravan sports.
Perhaps inspired by the AppleTV series "Ted Lasso," LaCount indicated today – April 1 – that he may flip-flop coaching assignments in several sports to address what he perceives to be some "staleness" within the MC athletics program.
Other than the 2018 State Championship in football, Mount Carmel has not won a state title in any sport since baseball in 2012.
"What about basketball?  What about water polo?  What about soccer?"  LaCount asked, determined to hold all these sports "LaCountable."
"If the coaches in those sports cannot win championships, maybe it's time for them to try another sport.  If (fictional TV football coach) Ted Lasso can coach Premier League soccer, why can't my coaches tackle a new challenge?"
Given the overall success of many Caravan teams in the past couple of years, some might call LaCount foolish to risk asking coaches to take over sports in which they have absolutely no experience.
Nevertheless, in an interview with mccaravan.org today – April 1 –  LaCount said he is contemplating assigning football coach Jordan Lynch to new duties as head coach of water polo and swimming.
Not surprisingly, given his lack of experience in the pool, Lynch thinks LaCount "must be joking." But the AD pushed right back.
"I know last year's football team won a state championship and went undefeated.  But what have they done lately?"
LaCount also may swap leadership of the baseball and wrestling programs.  In his new vision, long-time baseball coach Brian Hurry would take up residence in Alumni Gym, while Coach Alex Tsirtsis would pinch-hit in the dugout.
LaCount's rationale for that change may seem more flimsy.
"If you can coach how to bat, you can coach on the mat.  After all, the words rhyme."
In addition to those changes, LaCount  may ask Coach Phil Segroves to coach soccer, while Coach Antonio Godinez takes over basketball. The athletic director reasons these reassignments should work because "a soccer ball and a basketball are pretty much the same size. The switch shouldn't be too difficult."
All of those changes would leave football, arguably the most visible and successful program, without a head coach. Lacount's solution?
"I could hold a lottery among all the other head coaches.  Whether it's Villa (volleyball), Burke (cross-country), McGuire (lacrosse), or any of the others, the program is strong enough to sustain success.  After all, it's really the kids who win or lose the games."
In fact, Lacount added, "the perfect choice (to take over MC football) might be Coach Scheuring" (that would be Dominic Scheuring, coach of MC's new E-sports team).
While his ideas seem far-fetched, the joke may be on anyone who doesn't believe LaCount is serious.
Will any of these changes come to fruition?  If so, what will be the impact on Caravan athletics? Check back next April 1.
About the Writer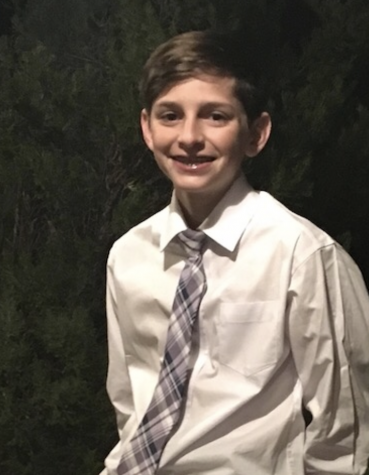 Patrick Hatzis, Staff writer
Patrick Hatzis is a senior at Mount Carmel High School. He was born in the West Loop, but now lives in the South Loop of Chicago. Hatzis attended private...